Black Eagle 50 – Military Unmanned Helicopter
VTOL Naval Drone - Black Eagle 50 by Steadicopter
The Black Eagle 50 is a VTOL naval drone capable of operating in a number of flight modes, including highly stable hovering for ultra-clear image acquisition, and the ability to automatically return to base in the event of communications loss.
Advantages include:
Two-person portable
Rapidly deployable
Fully autonomous
Proprietary flight computer
Certified to ADS-33 standards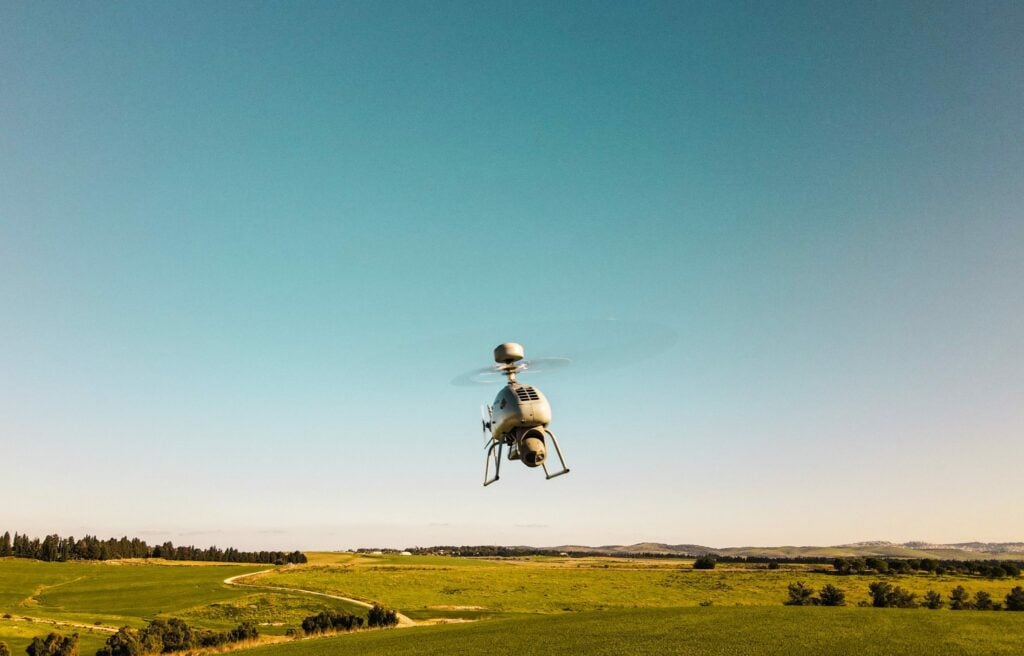 A variety of EO/IR camera payloads for day/night operations can be fitted to the Black Eagle 50 including the STAMP families of stabilized cameras from CONTROP. Additional payloads include:
COMINT (communications intelligence) for interception of foreign communications
SIGINT/ELINT (signals/electronic intelligence) for exploitation of signals from radars and weapons systems
AIS (automatic identification system) for tracking of maritime vessels
SAR & MPR (synthetic aperture radar & maritime patrol radar) for reconnaissance and targeting information
Flexible options for analogue and digital data links are also available, including communications systems from leading manufacturers such as Spectralink and Commtact.