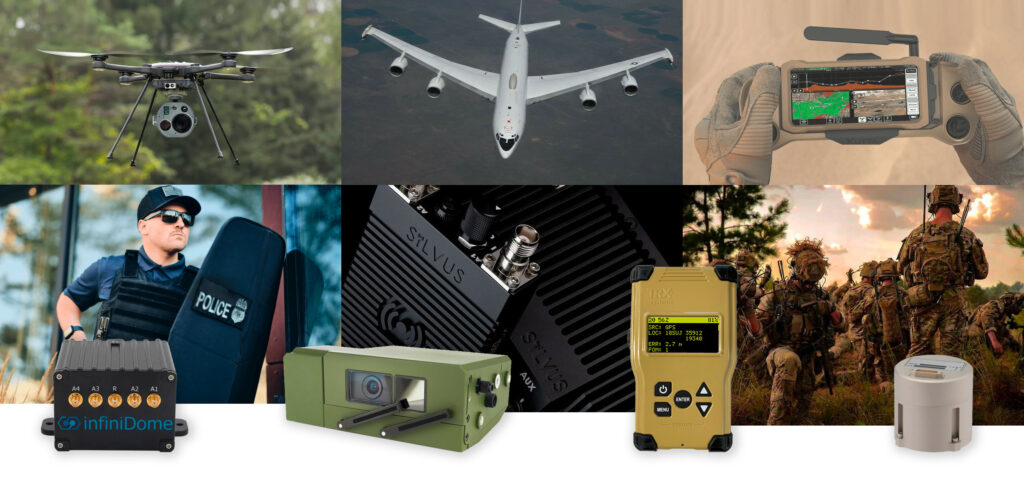 2022 has seen a significant number of new technology developments, partnerships and major contract wins across the military, defense and security sectors. This year at DefenseAdvancement.com we published over 1,350 articles, including new products and technology developments, partnership announcements, contract wins and milestone achievements.
Here are the ten most read articles on DefenseAdvancement.com this year: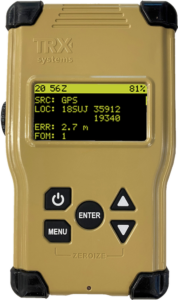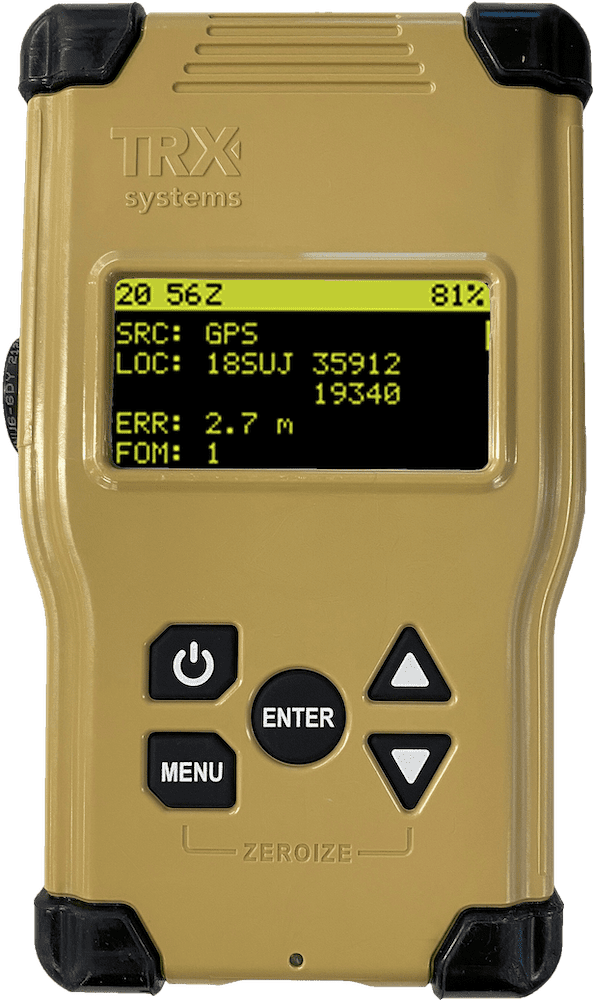 1. New Dismounted Assured PNT System for US Army
TRX Systems was selected by the US Army to provide a next-generation Dismounted Assured Positioning, Navigation and Timing (PNT) System (DAPS), a lightweight soldier-worn device that enables dismounted warfighters to successfully conduct operations when operating in GPS challenged, degraded, or denied environments.
Read more here.
2. New Driver Vision Systems for Challenger 3 Program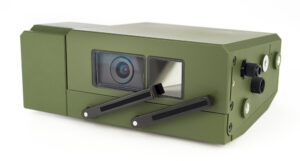 Rheinmetall Electronics UK was awarded a contract from Rheinmetall BAE Systems Land (RBSL) to supply its Driver Vision System for the British Army's Challenger 3 Program. The TRAILBLAZER Driver Vision Aid extends visibility beyond the normal daylight spectrum with high performance electro-optics and featuring modern processing technology
Read more here.
3. New Laser Target Designator for Military Drones Released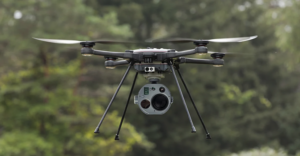 Teledyne FLIR launched the StormCaster-DX small Unmanned Aerial System (sUAS) payload, an advanced, multi-role laser designator payload that can be used to provide NATO-standard laser target designation for laser-guided weapons.
Read more here.
4. New VLF Communication System for US Navy's E-XX Program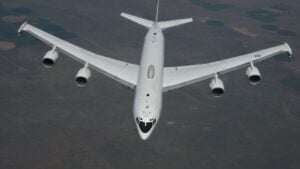 Collins Aerospace was awarded a contract for the development of a Very Low Frequency (VLF) communication system for the E-6B Recapitalization Program (E-XX) as part of the US Navy's Take Charge and Move Out (TACAMO) Weapons System.
Read more here.
5. New MANET Waveform Delivers Anti-Jam Communications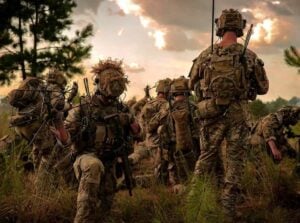 L3Harris Technologies introduced the Wraith wideband Mobile Ad-hoc Network (MANET) waveform to provide secure and reliable voice and data communications at the tactical edge in support of emerging mission needs.
Read more here.
6. Lightweight Expandable Ballistic Shield Released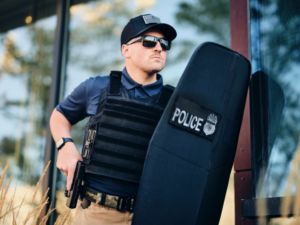 AEGIX Global released the NIJ Level III version of its award-winning, origami expandable Swift Shield for law enforcement agencies, offering six-square feet of ballistic protection whilst weighing only 13.5 lbs.
Read more here.
7. Silvus Demonstrates Large-Scale Tactical Mesh Radio Network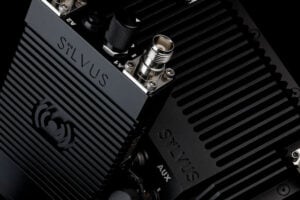 Utilizing it StreamCaster Mini 4210, which is the US Army's Single Channel Data Radio Program of Record (FY'21 and FY'22), Silvus Technologies created a rapidly forming, self-adaptive and robust mesh network of 559 radios, where every node generated Position Location Information data.
Read more here.
8. Kutta Technologies Selected for US DoD Common Robotic Controller Program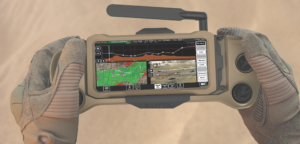 Kutta Technologies' common Kutta Tactically Aware Controller (K-TAC) was selected for the Soldier Robotic Controller (SRoC) Program to allow soldiers to control both air- and ground-based unmanned systems from a single controller.
Read more here.
9. Inertial Labs Releases New Tactical-Grade FOG-Based IMU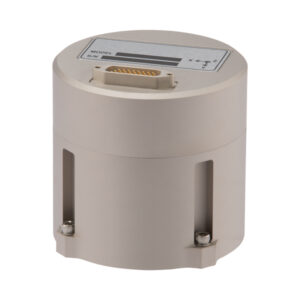 Inertial Labs announced the release of the IMU-FI-200C, a tactical-grade, high-performance Fiber-Optic Gyroscopes (FOG)-based Inertial Measurement Unit (IMU) designed to measure linear accelerations and angular rates with three-axis, closed-loop FOG and three-axis high-precision MEMS accelerometers in motionless and high dynamic applications.
Read more here.
10. New Dual-Band Anti-Jamming Technology for Small-Medium Platforms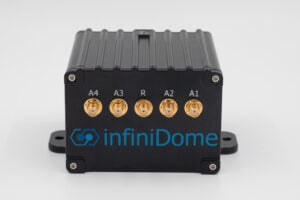 infiniDome unveiled the GPSdome 2, a high-end solution designed to provide protection of mission-critical tactical unmanned aerial vehicles as well as manned and unmanned ground vehicles in GPS-challenged environments.
Read more here.