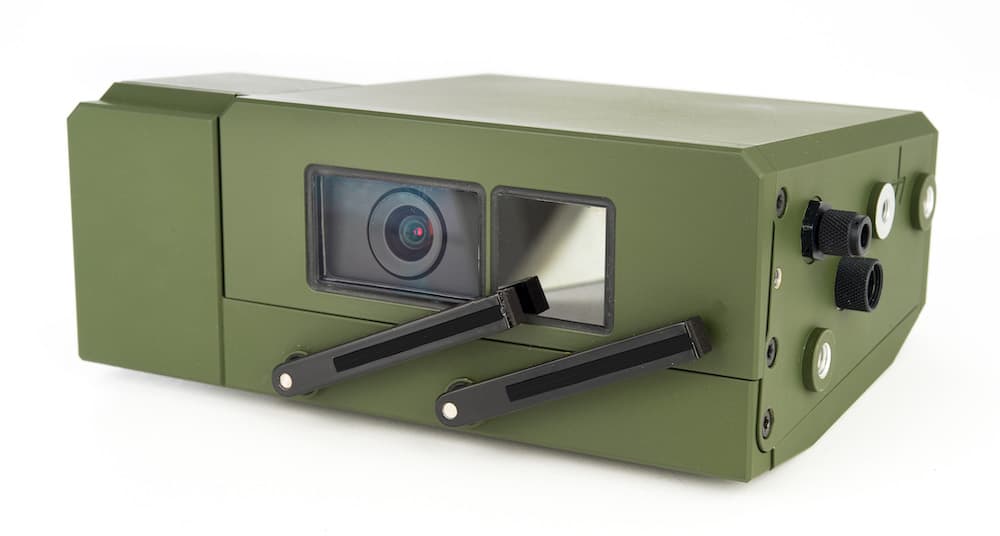 Rheinmetall Electronics UK Ltd has been awarded a contract from Rheinmetall BAE Systems Land (RBSL) to supply its Driver Vision System for the British Army's Challenger 3 Program. 
The contract is Rheinmetall Electronics UK's second UK contract to provide its TRAILBLAZER Driver Vision Aid for the UK Ministry of Defence (MoD).
RBSL's upgrade solution for Challenger 3 incorporates state-of-the-art electronic architecture, lethality, survivability, surveillance and target acquisition capability enhancements.
TRAILBLAZER is designed, built and tested at Rheinmetall Electronics UK's headquarters on the Isle of Wight where the company opened a dedicated production facility in 2019, specifically to enable in-house development, production and testing of all products. 
The solution has three key components:
The Rheinmetall Electronics UK-delivered TRAILBLAZER Camera System with front and rear mounted units, allowing the driver to safely navigate the vehicle, both forward and in reverse. 
A novel display solution: a high performance, low latency Embedded Image Periscope meeting the demanding use-case of the Challenger 3 driver.
A Remote Control Panel providing intuitive control of the system functions.
These key items are sourced from UK business partners and all parties use a largely UK-based supply chain.
Rheinmetall Electronics UK will operate as the lead contractor for supply of the Driver Vision System for Challenger 3. The scope of the program will be delivered over the next seven years and will create and sustain jobs within the local community and beyond, with sub-contract awards located throughout the UK. 
TRAILBLAZER acts as the eyes of the armored vehicle, delivering functionally safe manoeuvrability to the driver. TRAILBLAZER is the chosen Driver Vision System for hatches-down driving, extending visibility beyond the normal daylight spectrum with high performance electro-optics and featuring modern processing technology.
TRAILBLAZER's software defined capability ensures that the system can be continuously updated throughout its lifespan, extending longevity of service and adaptability to requirements as they evolve over the life of the contract and beyond. TRAILBLAZER is designed in accordance with the UK Generic Vehicle Architecture (GVA) standards. 
"The TRAILBLAZER system was developed directly to meet the requirement set of Challenger 3. Arguably, it is the most advanced Driver Aid on the market today and sets the benchmark for Driver Vision," said Richard Streeter, Rheinmetall Electronics UK's Managing Director. "In the Challenger 3 solution, we have coupled our class-leading sensors with a novel Embedded Image Periscope, allowing the Driver to seamless shift between Direct and Indirect Viewing, without changing pose or posture. This supports the vehicle mission and reduces Driver fatigue. This is a unique capability, being developed to address the demanding requirement set of this formidable vehicle. We look forward to working closely with RBSL and the UK Army to bring this capability into service."
"The whole team at REUK are both proud and excited to support RBSL in the delivery of this step change in mobility to the Challenger 3 crew, and to the UK MoD," said Wayne Cranwell, Head of Sales. "Delivering common capability to Challenger3 and Boxer enhances Rheinmetall Electronics UK's engineers' ability to develop new and advanced features, keeping the British Army in a position of overmatch against its adversaries for many decades to come."