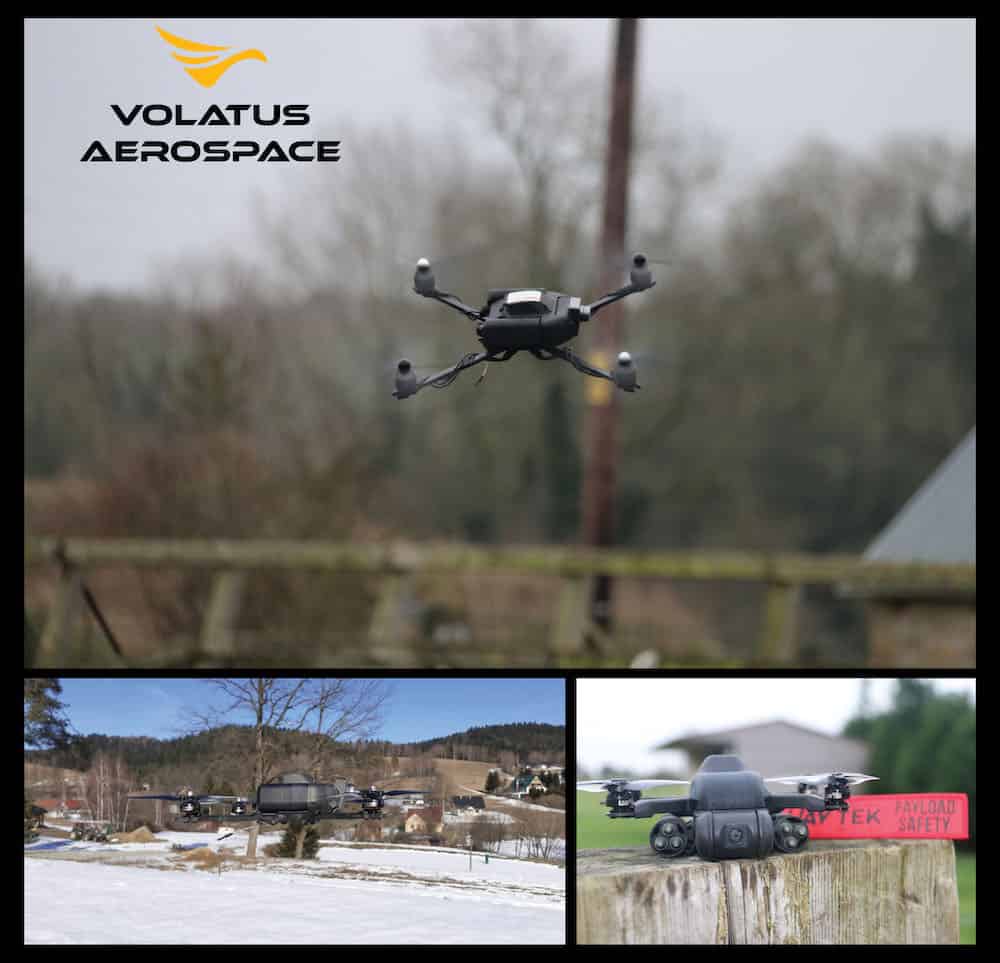 Volatus Aerospace has signed a global marketing and distribution agreement with UAVTEK, an Unmanned Aerial Vehicle (UAV) designer and manufacturer who supplies drone solutions for use in defense and public safety operations.
UAVTEK offers a full range of drones from fixed-wing to nano. The company's Ares and Bug drones will be presented at Volatus' booth (#1307) at the AUVSI Xponential conference in Orlando.
The highly modular drones from UAVTEK have multiple payloads available. All technologies share the same controller and the same battery type. The platforms are highly innovative and the drones have been field-tested in Lapland in -40C. Today, they are deployed in both the Arctic and Africa.
"UAVTEK has delivered remarkable UAV technologies to defense over the last few years, with hundreds deployed in the field. These technologies provide us with an opportunity to fulfill the demand for drone technologies designed and manufactured in NATO countries. The information captured by these drones is 100% protected – no data is recorded in the drone and because it uses military-grade radio it is less susceptible to electronic warfare," said Glen Lynch, CEO of Volatus. "We are thrilled to partner with the team at UAVTEK, and Steve Emerson, Volatus VP for Europe, Middle East, and Africa, will take the lead on expanding the products' footprint globally."
Howard Humphries, CEO and Founder of UAVTEK, stated, "The strategic partnership with Volatus will allow us to focus on designing and building new technologies, and customizing solutions for new use cases. We have only scratched the surface of what is possible for drones working in the air, on land, and at sea. Volatus has the global marketing capabilities we need to increase our footprint globally. We look forward to strengthening our relationship and optimizing our efforts."