Performance Drone Works (PDW) is a leading developer of autonomous drones for mission-critical military and defense applications. We're proud to welcome PDW as a supplier partner of Defense Advancement – you'll see a lot more about the company's solutions across our channels over the next 12 months.
We've just launched PDW's Defense Advancement supplier profile, which was written and built by our team in collaboration with PDW, and which showcases its autonomous drone platforms which can be used to carry out dangerous and demanding tasks safely and efficiently even under the most challenging of conditions.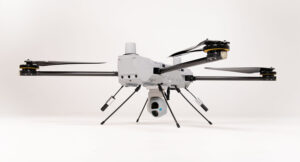 The C100 long-endurance, heavy-lift military recon drone can fly for over 80 minutes with its standard Trillium military-grade EO/IR payload. The compact man-packable drone folds into a small rucksack and can be deployed and airborne in under two minutes.
The system can carry up to 30 lbs and can be equipped with a variety of payloads for missions including persistent ISR, cargo delivery and tactical strike. The aircraft also features an independent fixed flight camera for first-person view, enhancing operator navigation. Learn more>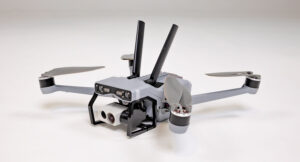 PDW's S20 is a foldable tactical UAS designed for stealth and reconnaissance missions. Compact and lightweight, the quadcopter can be stored and carried in a wearable pouch, and arms, propellers and antennas can be quickly and easily replaced in the field.
The tactical scouting drone is equipped with a visual autonomy system that allows it to operate in zero-light conditions and GNSS-denied environments. Able to carry up to 750 grams of payload, it is provided as standard with a high-end FLIR EO/IR gimbal payload with edge AI compatibility.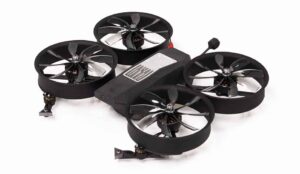 The N1 miniature tactical drone is designed for navigating indoor and cluttered environments, with the ability to bounce off walls and right itself if flipped upside-down.
The drone can be equipped with a kinetic capability that enables it to shatter closed windows and breach buildings and structures, and incorporates a first-person view camera that allows operators to easily navigate enclosed spaces and locate targets.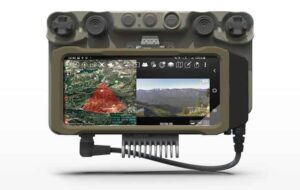 PDW's CTRL is a lightweight and compact chest-mountable controller for military drones and robotic platforms. The system is Android Team Awareness Kit (ATAK)-ready and supports multiple devices of any size. It can be connected to Nett Warrior systems as a host in conjunction with an ATAK device, or as an external node.
Its flexible design allows it to be configured in a variety of ways to suit specific applications.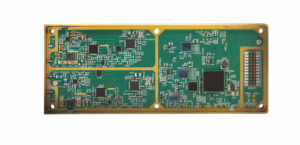 The company's Blackwave system is a wireless tactical data link for command and control of small drones and robotic vehicles, providing robust communications even in highly contested environments.
The triple-redundant link system monitors RF environment and intelligently switches to a clean operational frequency to avoid interference. Built-in code-division multiple access capabilities allow multiple radios to operate seamlessly within the same area. Learn more>
To find out more about PDW and its autonomous drone solutions, please visit the company's profile page: https://www.defenseadvancement.com/company/performance-drone-works-pdw/