C100 Heavy-Lift Quadcopter
The C100 is a man-packable heavy-lift quadcopter platform that features world-leading flight endurance, capable of missions of up to 80 minutes with a payload. The low-SWaP (size, weight and power) drone easily folds down into a small rucksack and can be deployed and airborne in under 2 minutes.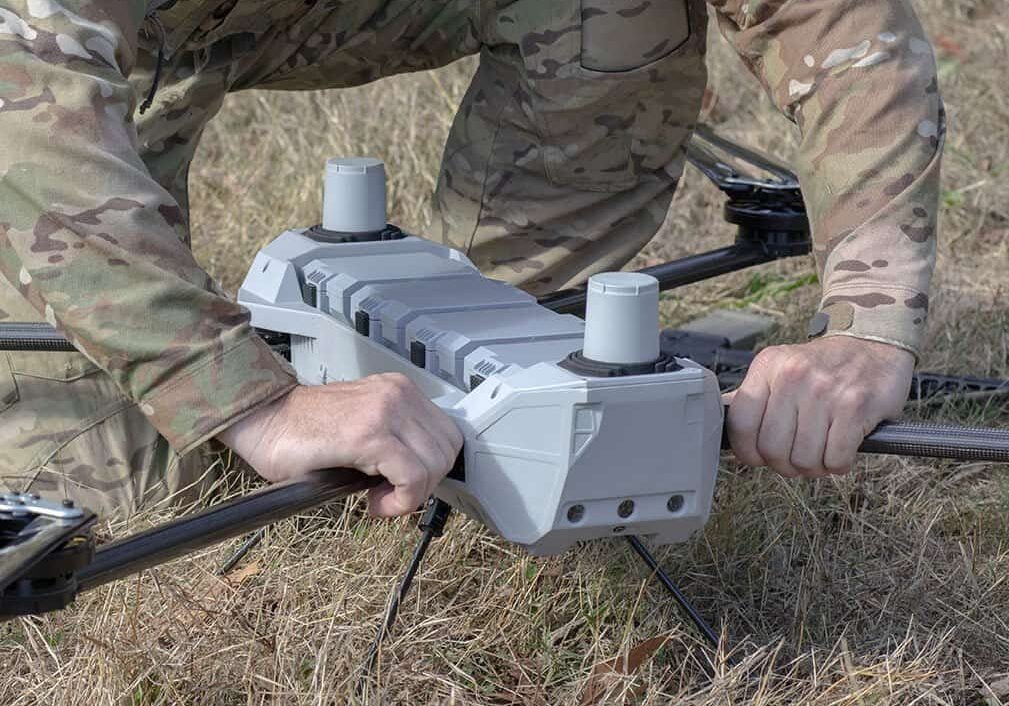 The versatile system carries up to 30 lbs and features universal third-party payload connectivity with support for a wide variety of protocols. Standard payload options include Trillium's military-grade EO/IR gimbals. The aircraft also features an independent fixed flight camera for first-person view, enhancing operator navigation. Advanced autonomy capabilities include object detection, visual inertial odometry for GNSS-denied environments, and vision-based collision prevention.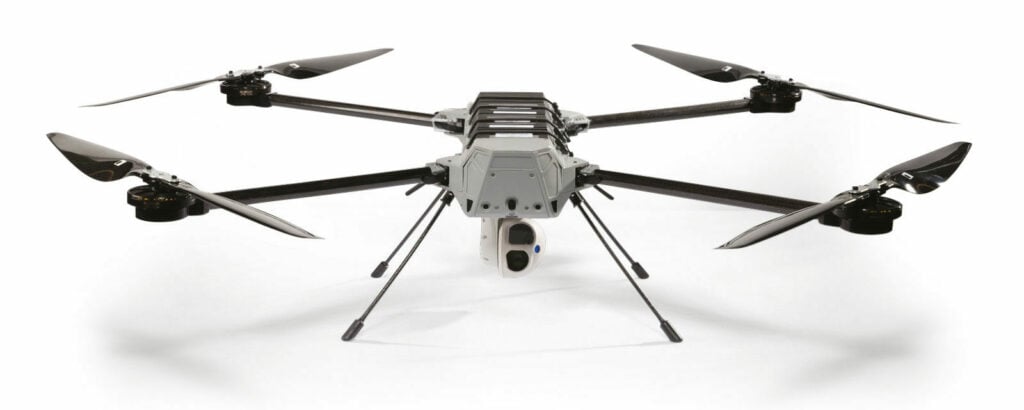 The C100 is built around a future-proof modular open architecture, allowing new hardware and powertrain modifications to be seamlessly integrated. The system incorporates DIU Blue-UAS approved flight avionics, as well as an AES-256 encrypted datalink for reliable and secure communication.
Specifications:
Dimensions
24" x 15" x 8" (folded)
63" x 65" x 11" (operational)
Weight
17 lbs (8 kg)
Endurance
80+ Minutes with Payload (Long Endurance Battery)
60+ Minutes with Payload (Short Endurance Battery)
Max Payload Capacity
30 lbs (13.5kg)
Range
3 miles
Max Flight Speed
35 mph (60 km/h)
Payload Option 1:
(Trillium HD40-LV EO/IR)
720p Global Shutter Visible Camera
Resolution: 1280 x 720
Field of View: 54°–4.9° up to 2.5° Digital

LWIR 30 Hz 640 with 24 mm lens
Resolution: 640 x 512
Field of View: 18.2° up to 4.6° Digital

Optional 850 nm laser pointer
Payload Option 2:
(Trillium HD40-XV EO 30x zoom)
720p Global Shutter Visible Camera
Resolution: 1280 x 720
Field of View: 54.3°–1.7° up to 1.0° Digital