Defense Advancement is working with multiple companies attending AUSA this year, taking place in Washington, DC at the Walter E. Washington Convention Center, 10-12 October.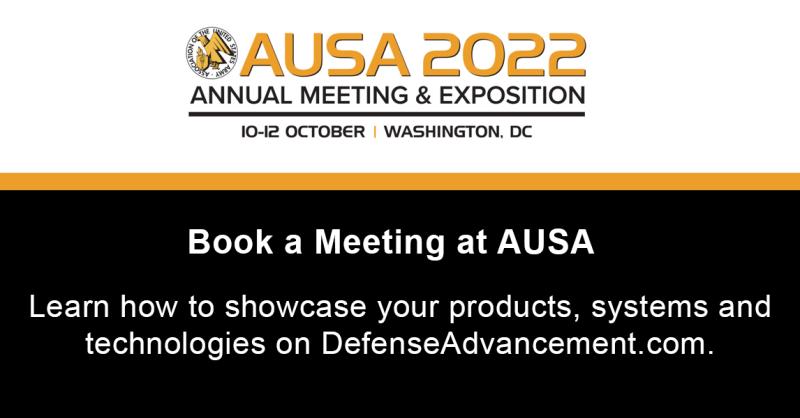 ---
We are excited to be meeting with some of our partners, whether they are exhibiting, presenting or walking the floor. If you are interested in meeting up with them, send them a message via our platform. Details below:
Advanced Navigation at Booth 625: ITAR free Position, Navigation and Timing (PNT) solutions for Sea, Land & Air applications
Advanced Navigation develops industry-leading navigation and robotics technologies for air, land, and sea applications, with the aim of offering the highest performance for the lowest SWaP-C.
Crystal Group, Inc. at Booth 7153: Embedded Systems for Military Applications: Rugged Computers, Mission Critical Servers, Secure Data Storage
Crystal Group is a leading developer of rugged high-reliability computing systems designed for military, defense and government missions in highly challenging environments. The company's cybersecure mission critical computing, networking and storage products are engineered and tested to meet or exceed a variety of stringent requirements and standards.
Faun Trackway at Booth 3255: Ground Stabilisation and Terrain Access Systems for Land, Over the Shore and Air Operations
FAUN Trackway Limited designs, manufactures and supplies expeditionary recoverable matting the help to improve the mobility of vehicles and aircraft on challenging terrain, such as snow, mud and marsh. Rapidly deployed, the company's land systems create multi-purpose and durable roadways, bridging ingress and egress, parking areas and over the shore access routes.
FT Technologies at Booth 4338: Rugged Ultrasonic Wind Sensors for Military and Defense
FT Technologies is a specialist designer and manufacturer of combat-rugged ultrasonic wind sensors for military and defense applications. The company's compact and lightweight wind anemometers have been deployed around the world in the harshest of environments to provide high-reliability wind speed and direction data.
Inertial Labs, Inc. at Booth 4220: Tactical Grade IMU, GPS/INS, Weapon Orientation Solutions
Inertial Labs provides cutting-edge positioning, navigation, pointing, and platform stabilization solutions and inertial orientation technologies for use in government, defense, and aerospace applications.
NovAtel, Inc. at Booth 1448: Assured Position, Navigation and Timing (PNT) Solutions for Military and Defense
Hexagon | NovAtel is a global technology leader creating end-to-end solutions for assured autonomy and positioning on land, at sea, and in the air. The company builds its products for GNSS and INS, with capabilities for global correction services, anti-jamming, and anti-spoofing in addition to our advanced algorithms for specialized applications.
VectorNav Technologies at Booth 3047: Embedded Navigation Solutions for Unmanned Systems
VectorNav is a leading developer of embedded INS designed for integration into cutting-edge and mission-critical technologies. Its SWaP-C optimized tactical- and industrial-grade GNSS INS sensors provide high performance and capability for unmanned systems operating in defense, military, aerospace, and marine industries worldwide.