Domo Tactical Communications (DTC) is a leading global developer of mission-critical tactical communications systems for military and first responder applications. 
We've just launched the company's Defense Advancement supplier profile, which has been written and built by our team in collaboration with DTC to showcase its cutting-edge solutions, which provide secure video, voice and data transmission and enable shared situational awareness on the move in all domains.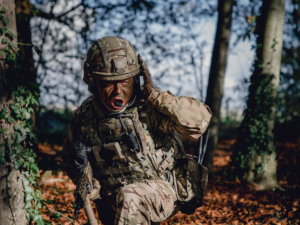 DTC's MeshUltra waveform technology enables next-generation intelligent military Mobile Ad-hoc Networking (MANET), delivering greater range, higher throughput, and data rates of up to 87Mbps. 
Designed from the ground up to ensure superior performance even under the most challenging conditions, MeshUltra utilizes advanced Coded Orthogonal Frequency Division Multiplexing (COFDM) modulation for enhanced robustness and increased resilience against multipath interference. Learn more>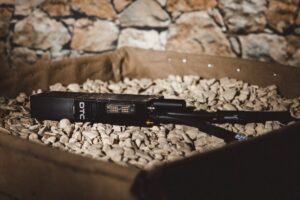 DTC's Software Defined Radio (SDR) solutions feature low-SWaP COFDM digital video transceivers in a variety of form factors, including handheld, OEM, rugged waterproof enclosures, and ultra-miniature for body-worn and concealment applications.
The versatile systems can be configured as dual video encoders, P2P CODFM transmitters and receivers, or tactical IP Mesh nodes for robust battlefield connectivity. Learn more>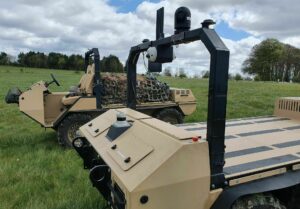 The company's Phase 5 NETNode IP Mesh Radios are designed to provide robust MIMO and MANET capabilities in even the harshest of RF environments, delivering DTC's highest ever real-world data rates of up to 87 Mbps. The versatile radios support on-the-move tactical voice communications as well as low-latency video and data transmission.
With built-in GPS and integrated dual HD video encoders, the NETNode radio family offers a variety of output power options to suit a diverse array of mission requirements, including MANET radio backhaul, unmanned systems, armored vehicle convoys, and assault teams. Learn more>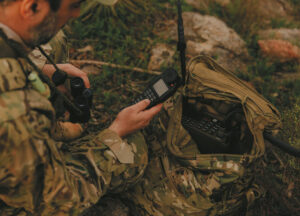 The Sentry family of rugged SDR systems provide HF, VHF and UHF solutions for tactical voice and data communications both on the move and at fixed sites. Designed to MIL-STD-810, the rugged radios are available in a range of form factors, including handheld, man-portable, desktop and rackmount.
The lightweight and compact tactical SDR units feature built-in GPS as well as AES-128/256 encryption for maximum security. Field radios can be easily reprogrammed to meet dynamic mission requirements, and can be quickly erased in an emergency to ensure continued network protection. Learn more>
Find out more about DTC by visiting the company's profile page: https://www.defenseadvancement.com/company/domo-tactical-communications-dtc/