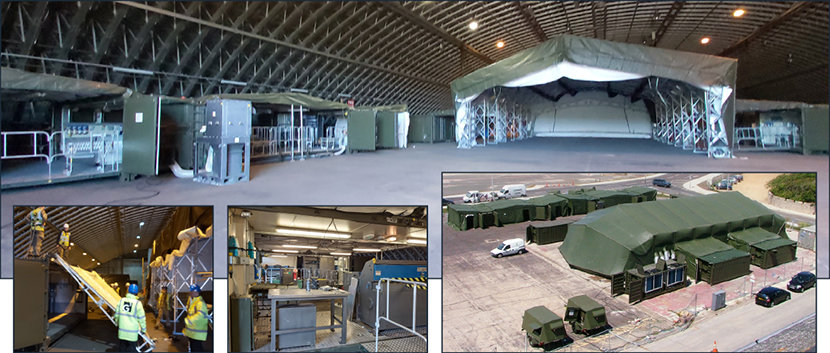 G3 Systems has successfully delivered training in the Deployable Engineering Workshop (DEW) to the Royal Engineers – 65 Field Squadron, 35 Engineer Regiment at Kinloss, Scotland in March, before full COVID-19 restrictions were imposed.
Designed and delivered by G3 Systems to the Royal Engineers over a decade ago, the DEW has delivered sterling service in supporting training across the world and on operations in Afghanistan and the Middle East.
The G3 Systems team was deployed to Kinloss to deliver the established training programme in reverse order, taking the DEW down before rebuilding it, leaving the users with a constructed system on completion of training. This was the first-time training had been delivered in this way and was extremely effective.
It was important to deliver this training for 65 Squadron – originally to prepare them for a deployment to carry out construction tasks at BATUS in Canada, but now possibly for them to use DEW on operations closer to home.