Leading provider of military infrastructure, engineering & service solutions G3 Systems, enable strategic and operational goals in austere locations around the world.
Deployable systems specialists, we work in successful partnership with our customers to provide bespoke containerized solutions, critical structure and facilities support when and where they're needed most.
Awards and Accreditations
G3 Systems Limited holds ISO9001, ISO 14001, ISO 45001 and Cyber Essentials Plus accreditation, and operates a mature Quality, Health & Safety and Environment integrated management system (IMS). Established in 2001, G3 Systems Limited is a wholly owned subsidiary of IAP WWS Inc.
Deployable Systems Overview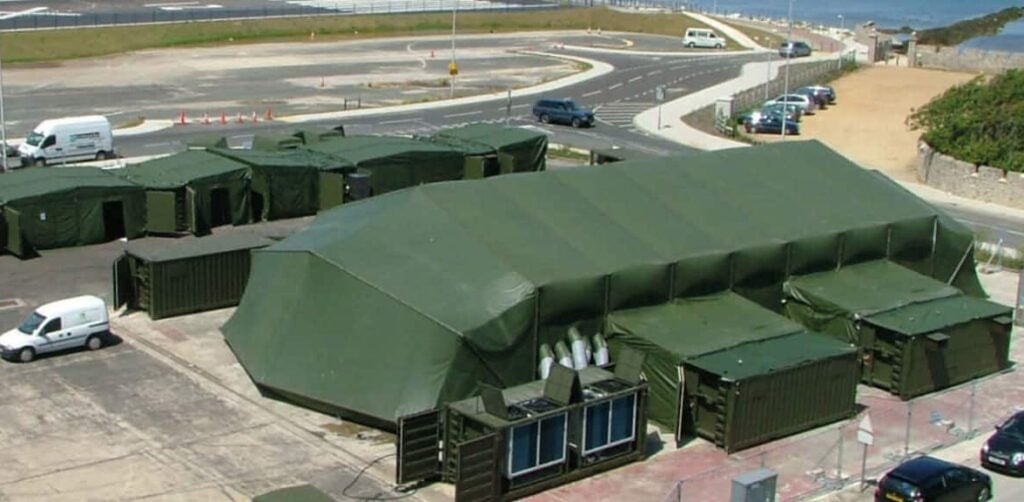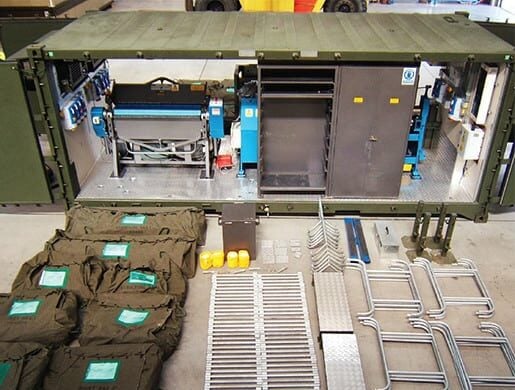 Deployable  Structures
Based on our extensive knowledge and experience operating in challenging locations we have the capability to design, deliver, operate and maintain military shelters, deployable facilities, structures and equipment on a global scale. 
Our deployable shelter systems are modular and based on containerized, soft shelter and hybrid solutions. They include:
Engineering Workshops & Technical Equipment Repair Facilities

Vehicle Repair & Testing Facilities

Modular Data Centres & other communications facilities

FOS (Forward Operating Site) Deployable Facilities

Secure Office Workspaces

Counter UAV Systems

Working/Search Dog Kennel Systems

Specialized Containerized Storage Facilities

Generator Containers

Hygiene, Ablution and Laundry Systems

Field Kitchen Units

Tented Camps and Facilities
G3 Systems can provide through-life support for military shelters and infrastructure, including  spare parts, post design services and valuable field service engineer support.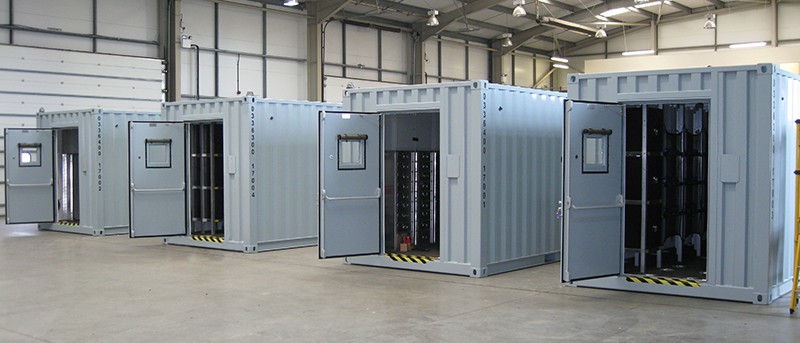 Successfully delivering military infrastructure and deployable facilities for harsh environments, our containerized shelter and laboratory solutions are based on versatile steel frame, pre-engineered & modular buildings, and are capable of operating either as individual facilities or within integrated complexes.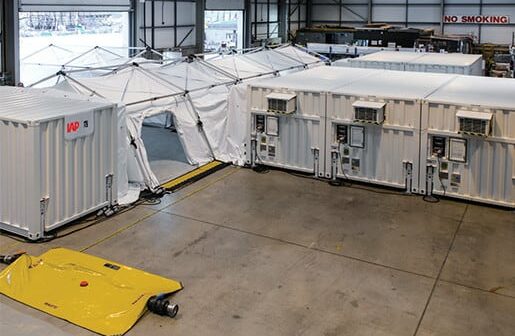 Examples:

HQs, Command and Control facilities

Containerized buildings, accommodation and offices

Repair and maintenance facilities

Containerized laboratories; medical and dental facilities

Local power and utilities

Entertainment and leisure facilities
Integrated Facilities Management & Support Services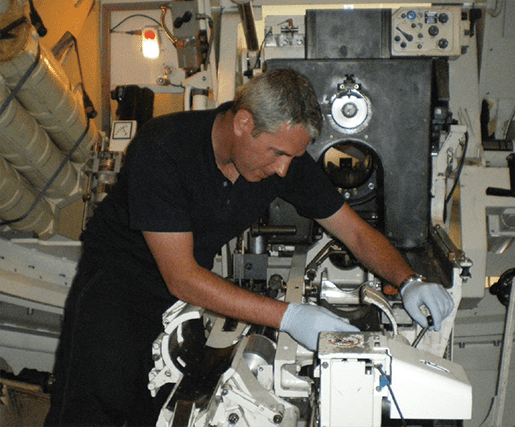 Over 80% of our staff operate 'in the field'. We deploy Field Service Engineers globally to provide asset lifecycle and integrated facility management services for buildings & infrastructure.
Our supply chain and procurement services support major projects, ensuring the correct items are received in the right place and at the right time.
Fire & Rescue Professionals
G3 Systems supply skilled, experienced and fully qualified structural, industrial and aviation fire officers and firefighters 24 hours a day, 7 days a week, 365 days a year.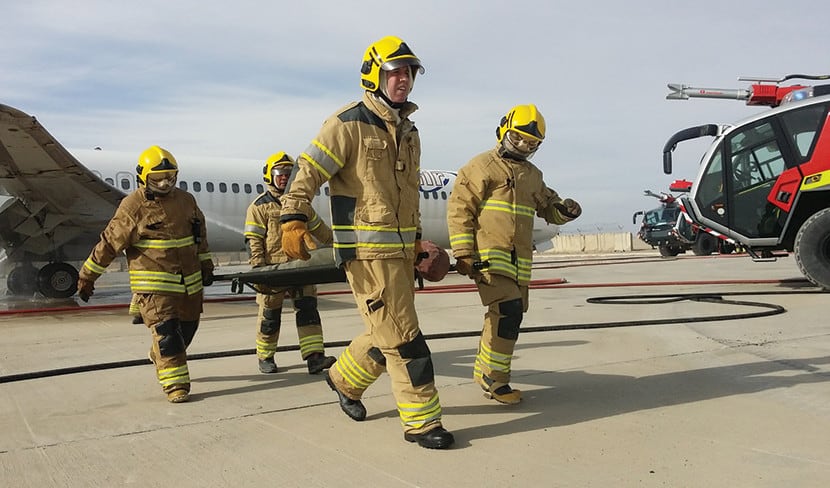 We provide critical fire and rescue cover in some of the world's most hostile environments. Services include risk mitigation, loss prevention and operational resilience. G3 Systems can help support, manage and maintain your on-site emergency fire and rescue service, equipment and facilities.