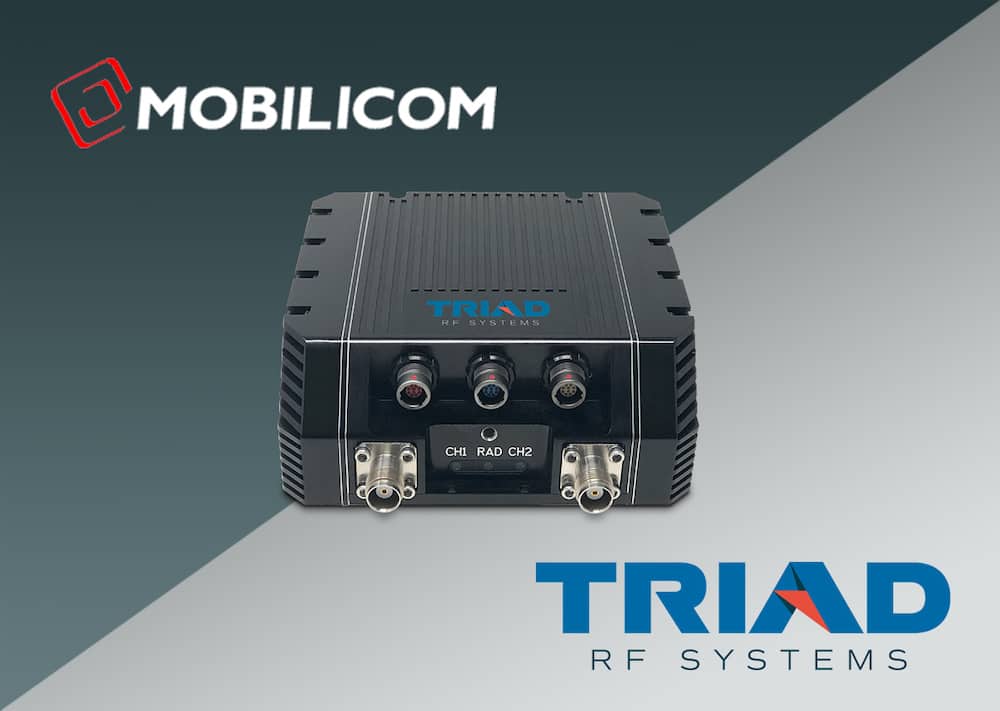 Triad RF Systems has entered into a partnership with Mobilicom in order to provide an integrated product line featuring Mobilicom's multi-function radios (MCU product family) coupled with Triad's high-power radio solutions and create a new product line for sale and distribution by both companies.
The product line will include Mobilicom's secure Mobile MESH technology and its ICE Cybersecurity Suite with Triad's smart RF amplifiers to provide a cost effective and efficient fully integrated amplified Multi-Input and Multi-Output (MIMO) radios for MESH network communications.
Targeted at suppliers and manufacturers in the unmanned/autonomous systems market, the product line has clear applications within military and industrial UxV drone and robotic segments and will provide end users with enhanced levels of security and performance.
Triad RF designs, manufactures and integrates multi-channel RF amplifiers, designed specifically for MIMO radios. The company specializes in integrating its amplifiers with radios to produce off-the-shelf solutions which reduces integration for customers and greatly extends the range of the radio.
"Pairing Mobilicom's very capable and secure radios with our smart amplifier technology is a natural coupling," said Triad's VP of Business Development, Patrick Sherlock. "Mobilicom's vast high powered radio user base can take advantage of the additional amplification provided by Triad to achieve longer range links and higher data rates at distance."
"Working with Triad to provide integrated products will improve the distance and data range of our products," said Mobilicom CEO, Oren Elkayam, about the alliance. "The improved distance and data range will provide Mobilicom's products' MESH and Cybersecurity capabilities to additional customer's use cases in a cost effective way."