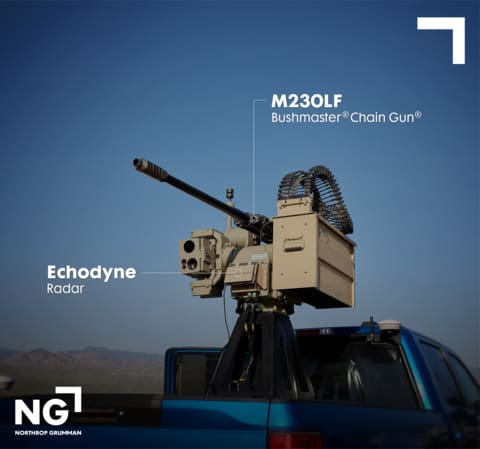 Echodyne has entered into a strategic agreement with Northrop Grumman that will expand upon existing efforts to integrate Echodyne radars into select Northrop Grumman advanced defense and security solutions.
The initial collaboration area will focus on counter-Unmanned Aerial Systems (c-UAS), where Echodyne's radars offer performance and Size, Weight and Power (SWaP) advantages that are expected to bring immediate mission value. Under the scope of the agreement, the companies will work to identify additional applications for Echodyne's line of commercially developed radars.
"The collaboration with Northrop Grumman is another significant milestone for Echodyne, which underlines the clear message that our radars excel in the most challenging applications and demanding environments," said Eben Frankenberg, CEO of Echodyne. "Northrop Grumman's investment and selection of our radars for counter-UAS solutions further validates the advantages of our proprietary technology and our best-in-class radars."
This agreement between the two companies expands upon previous collaboration success and focuses on new opportunities to integrate Echodyne's commercially priced radars into Northrop Grumman's advanced platforms and solutions.
"We continue to embrace disruptive technologies that enhance our solutions and are easily integrated into our open architecture approaches," said David Jacobs, vice president strategy at Northrop Grumman. "This strategic partnership enhances our ability to meet the mission needs of our customers with speed and agility, specifically in the area of counter-UAS."