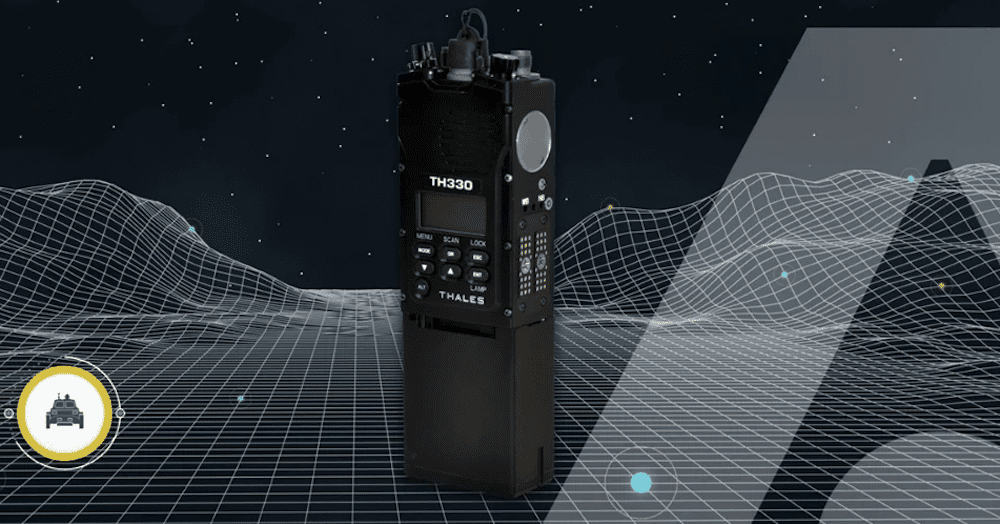 Thales has received its fifth order for the US Army Leader Program, valued at up to $100 million, demonstrating continued success within the US Army's Handheld, Manpack, and Small Form Fit (HMS) Army Leader Radio Program.
In September 2022, awards were made under the FRP-2 contracting effort and existing competitive, Indefinite Delivery, Indefinite Quantity (IDIQ) contract. This most recent award represents an additional 4,000-plus AN/PRC-148D 2-channel IMBITR (Improved Multi-Band Inter/Intra Team Radio), bringing the total of IMBITR radios ordered by the US Army to more than 14,000.
This contract demonstrates Thales' ability to deliver mission critical capabilities into the Army's Integrated Tactical Network (ITN) and Capability Set formations. As a critical component of the Army's unified network strategy, the Thales IMBITR system extends advanced networking capabilities to the tactical edge, allowing warfighters increased flexibility in multi-domain operations.
In partnership with the US Army, Thales is delivering the latest WREN-TSM Mobile Ad-Hoc Networking (MANET) waveform, as well as the simultaneously critical narrowband, tactical line-of-sight and beyond-line-of-sight communications capabilities. Together, these provide cryptographically modernized assured, simultaneous networked voice, data and video communications for improved situational awareness and real-time decision-making.
The Thales AN/PRC-148D IMBITR is the first handheld radio to field the US Army Warrior Robust Enhanced Network (WREN-TSM) waveform, which is a Type 1 robust, reliable, and scalable networking waveform capable of 800-plus nodes and operating in challenging RF environments.
"Thales is proud to continue as a key contributor to the Army's Leader Radio Program of Record, and the first to field the WREN-TSM waveform in support of the Integrated Tactical Network," said Mike Sheehan, CEO, Thales Defense & Security, Inc. "With the new Thales IMBITR radio, Soldiers will experience continued benefits from a decisive tactical advantage that comes with using the most capable radio on the market."