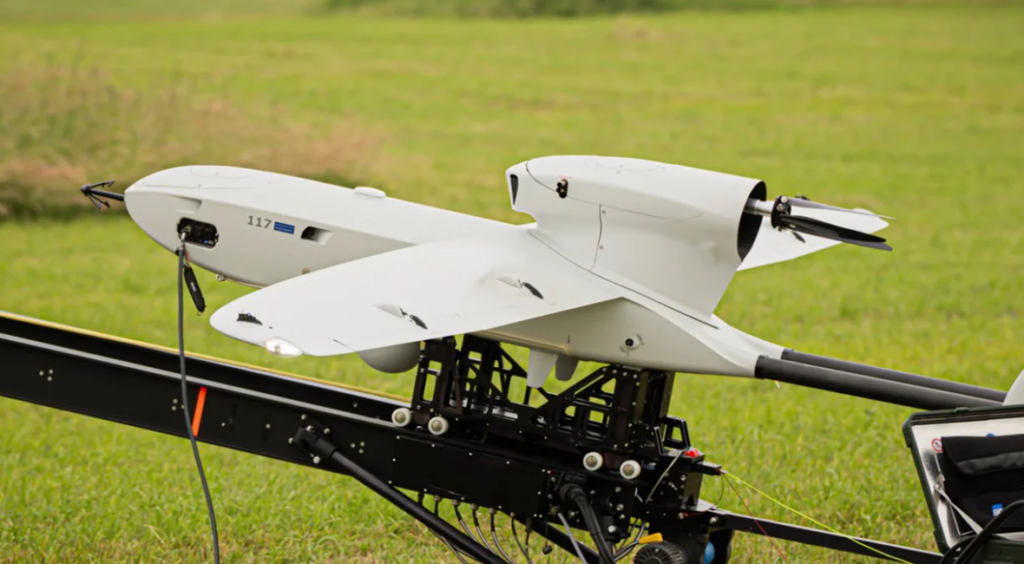 Rheinmetall is set to deliver its LUNA NG next-generation, short-range reconnaissance unmanned aerial system (UAS) to Ukraine.
The LUNA NG system ordered for Ukraine is part of an extensive military aid package initiated by the German government in July 2023. The order is said to be worth a low double-digit million euro amount, and the system should be ready for delivery in the course of 2023.
The LUNA NG UAS comprises a ground control station and several drones. The system also includes the launch catapult, an optional net equipment for catching the drones when they land as well as equipment for rapid repair. The entire system is mounted on an HX truck with a swap body system made by Rheinmetall MAN Military Vehicles.
With an ultralight high-stability design, LUNA NG drones can remain aloft for over twelve hours. Moreover, when fitted with optional StaCom equipment, they have a datalink range of up to 300 kilometers. It has a reconnaissance capability of several hundred kilometers with sufficient time over the mission area.
According to Rheinmetall, the order represents a major milestone for its UAV and the Group's digitalization strategy. LUNA NG is an advanced sensor component for networked operations, which significantly increases the performance of the sensor-to-shooter chain. At the same time, LUNA NG provides the basis for future development of Rheinmetall's product portfolio both in the field of VTOL capabilities and in the field of tactical payloads.
Military UAS manufacturers & suppliers Unmanned Aerial Systems for defense > >