Omnetics Connector Corporation is an industry-leading developer and manufacturer of rugged micro- and nano-miniature MIL-spec connectors.
We've just launched the company's Defense Advancement supplier profile, which has been written and built by our team in collaboration with Omnetics to showcase its high-reliability rugged connectors and interconnect solutions for mission-critical military and defense applications.
Read on to find out about a selection of Omnetics MIL-spec connectors: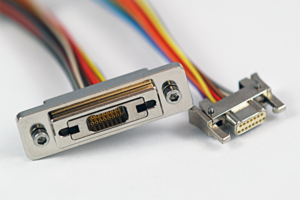 Omnetics' Nano-D connectors are designed to meet or exceed MIL-DTL-32139 standards, providing a compact, lightweight and shock and vibration-resistant interconnect solution for miniature electronic systems in aircraft, UAVs and military vehicles.
The connectors are available in single or dual row configurations as well as latching designs, from 9 up to 65 contacts. Learn more>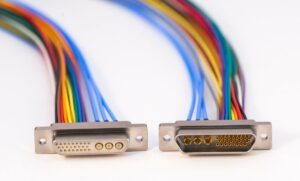 Omnetics' rugged Micro-D connectors have extremely high tolerance to shock, vibration and temperatures of up to 260°C. The gold-plated flex pins can withstand more than 2000 mating cycles.
The MIL-DTL-83513-compliant connectors can be configured with 9 to 51 contacts in up to four rows, with a variety of termination options including pre-wired, Surface Mount (Horizontal, Vertical or Edge), Flex Circuit Mount, Thru-Hole (Straight or Right Angle), solder cup and jumper. Learn more>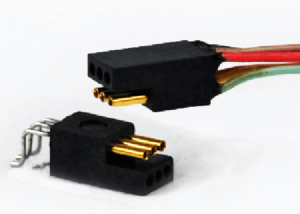 The company's Polarized Nano (PZN) family features some of the smallest board to cable mounted connectors in the industry. Ideal for portable military equipment and small UAVs and robotic vehicles, the rugged connectors are highly resistant to shock and vibration.
Lightweight and ultra-miniature, the connectors feature .025" (.64 mm) spaced gold-plated contacts, and are configured with one row of pins and one row of sockets, creating a polarized formation without additional guide pins. Learn more>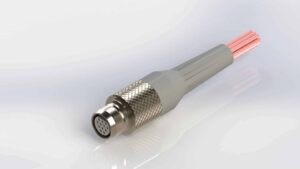 Designed to MIL-DTL-83513 military specifications, Omnetics' Micro Circular connectors feature a rugged and reliable Flex-Pin contact system spaced on 50 mil (1.27mm) centerlines.
Metal backshells are available for enhanced shock and vibration resistance, with dust- and waterproofing up to IP68. With a compact mated length of less than 12.4 mm, they are ideal for high-density military electronics applications. Learn more>
To find out more about Omnetics' solutions for military and army applications, please visit the company's profile page: https://www.defenseadvancement.com/company/omnetics-connector-corporation/