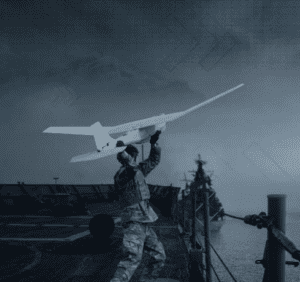 Rheinmetall subsidiary Rheinmetall Technical Publications GmbH and AeroVironment have teamed up to participate in a NATO procurement program for a small UAS intended for special operations and infantry applications.
The system must be capable of operating in all conditions and environments, quick to deploy, hand launchable, have a maximum weight of 10kg, and an operating range of 30km.
Rheinmetall and AeroVironment are thought to be ideally suited for developing and putting forward a compelling solution. AeroVironment designs, develops and produces unmanned aircraft systems (UAS), and its Puma 3 AE UAS is in operation with armed forces around the world, while its modular concept offers the optimum platform for a small UAS for special forces.
A certified aviation technology company, Rheinmetall Technical Publications is a systems house for tactical drones. With decades long experience, Rheinmetall is believed to have the necessary expertise to introduce, support, and adapt drone systems to meet customer specifications.
Military UAS manufacturers & suppliers Unmanned Aerial Systems for defense >>