EIZO Rugged Solutions is a leading manufacturer of high-performance visual technology for Command, Control, Communications, Computers, Cyber, Intelligence, Surveillance, and Reconnaissance (C5ISR) applications.
We've just launched the company's Defense Advancement supplier profile, which has been written and built by our team in collaboration with EIZO to showcase its rugged embedded video graphics, GPGPU processing, and LCD display solutions.
Read on to find out about a selection of EIZO's technology for military and defense applications: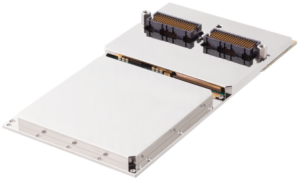 Using the latest GPUs available from NVIDIA, EIZO's COTS video graphics, capture, and GPGPU processing cards are designed to support edge processing in high-performance embedded systems.
The Condor line of 3U and 6U OpenVPX, XMC, and PCI Express form factor graphics cards are designed with high-speed memory, high bandwidth interconnects, and can be configured to meet various video formats. Learn more>
EIZO's ultra-low latency streaming, acquisition and recording cards are designed in accordance with industry open architecture standards such as VITA, SOSA and CMOSS allowing an easier path for technical refresh of legacy systems and ease of integration for new systems.
The lightweight, compact and low-power solutions for ultra-low latency video streaming, data acquisition, recording are available in XMC, VPX, or PCIe form factors and can handle a variety of video formats. Learn more>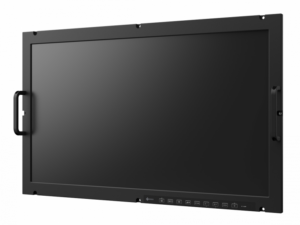 The company's rugged Talon LCD monitors are available in a range of screen sizes and resolutions, and are ideal for a wide range of military display applications such as mission planning, target tracking, and naval ISR.
The military COTS monitors are manufactured and tested in-house, ensuring that every unit meets IP65, MIL-STD-810 and MIL-STD-461 standards. Learn more>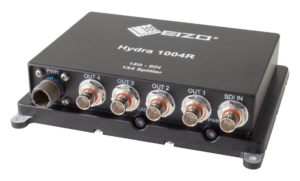 EIZO provides a range of rugged accessories for aerospace and military video systems, including video splitters supporting up to 12G-SDI with signal regeneration for superior video quality, and video format converters for DisplayPort to traditional DVI or VGA.
All its video accessories can withstand extreme temperature ranges and can be ruggedized to MIL-STD-810 levels of shock and vibration resistance. Learn more>
To find out more about EIZO's technology for military platforms, please visit the company's profile page: https://www.defenseadvancement.com/company/eizo-rugged-solutions/