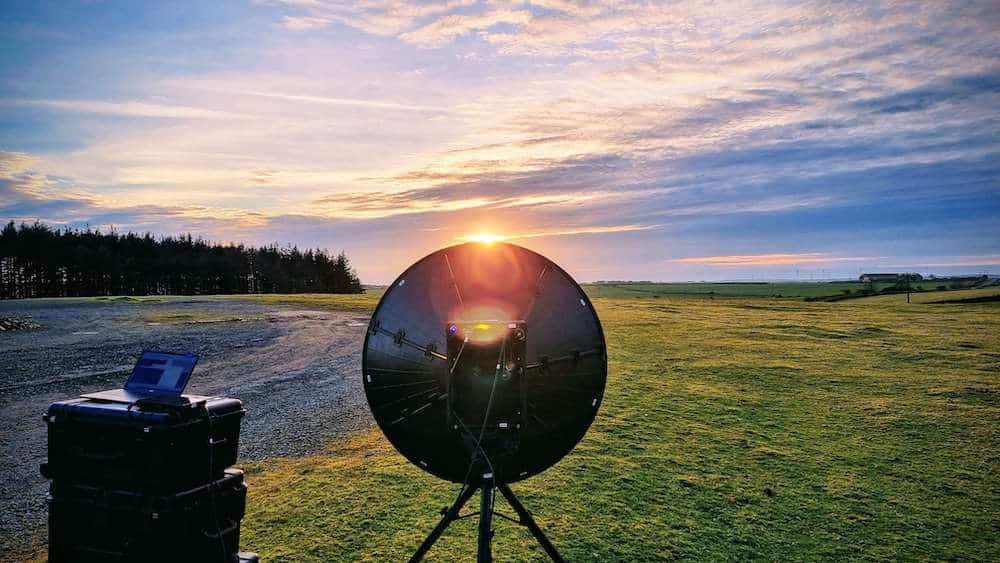 Spectra Group has supplied a number of Troposcatter Compact Over-the horizon Mobile Expeditionary Terminal (COMET) systems to the British Army's Allied Rapid Reaction Corps (ARRC) 3-star Headquarters as part of their Agile Command and Control (C2) experimentation program.
This initial award has a value of £1.2 million, with the hope of upscaling following results analysis and suitable funding being secured.
According to Spectra Group, the capability will help support HQ ARRC's rapid deployment role, enabling the communication of large data in a tactical environment without relying on host nation infrastructure or satellites.
HQ ARRC stands at high readiness to deploy and lead NATO's Response Force (NRF). The Army's position as the pre-eminent European Land partner to the US, is achieved through leadership in NATO and reflected in the tenure of the Alliance's deputy commander post.
HQ ARRC provides UK Defence a 3-star HQ, capable of deploying around the world in a variety of configurations to command national or NATO missions. It provides a framework within which international partners can deploy forces and is capable of operating across the spectrum of conflict. As such, HQ ARRC has significant data communication demands that must be met in challenging and austere environments, with minimal infrastructure and when facing both an asymmetric and conventional enemy threat.
Troposcatter is a small, lightweight and high-bandwidth data link that uses the Troposphere to provide its communication network. It is independent of satellites and works in a GPS/GNSS denied environment, so is suitable for use in a Peer-on-Peer conflict and to support multi-domain integration, including pan-government and with allies.
It has very low latency and can provide wide bandwidth, enabling analysis and manipulation of large data, which combined with its high mobility makes it suitable for large, deployed HQs (such as ARRC) and for more mobile battlegroups or even down to company headquarters. Unlike geostationary satellites, it is effective in polar regions and because it is directional, uses low power and has complex waveforms it is difficult to detect and is highly suitable for many of the challenges faced by UK Defence and NATO today.
Spectra Group delivered two COMET systems to HQ ARRC in January 2023 which will allow ARRC to train and deploy at speed with the latest Troposcatter technology and facilitate big data manipulation at the very edge of the tactical environment, while enhancing the HQ's flexibility and agility to respond quickly in a crisis.
As reported in March 2022, Troposcatter COMET was added to the NATO Catalogue so any NATO country can purchase directly without going to tender.
"The Troposcatter COMET is a lightweight and easily deployable system that is operationally proven and is also in-service with British high-readiness forces such as the Royal Marines," said Michael Davies, Business Development Executive at Spectra Group. "We are delighted that HQ ARRC has also adopted this system to support its communication and data needs."