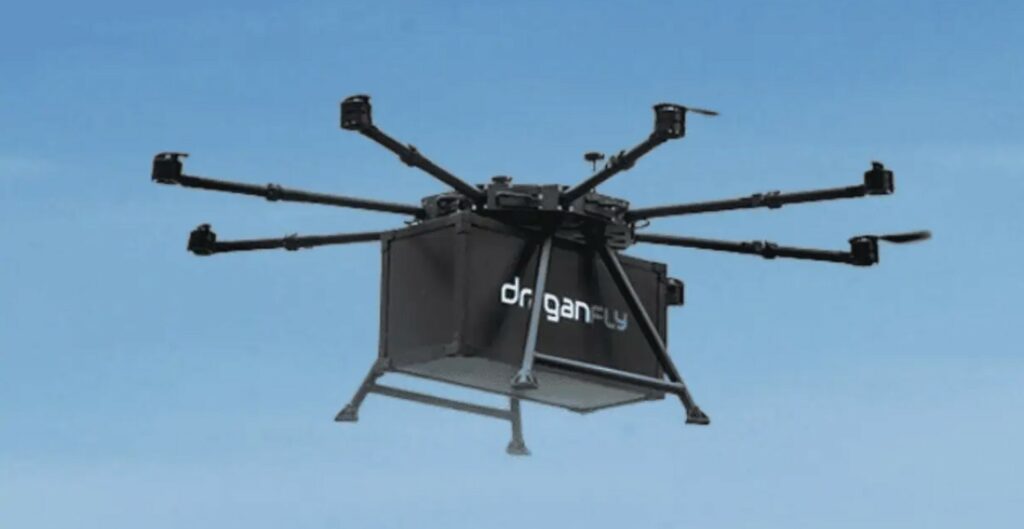 Vermeer has partnered with Draganfly Inc., a drone solutions and systems developer, and will integrate its VPS (visual positioning system) payload with the Commander 3 XL.
The partnership will enable Draganfly to collaborate with Vermeer's military and government clients and create solutions using the company's drone technology.
Vermeer enhances military and government mission capabilities by supplying United States Department of Defense (DoD) with its mixed reality & AI-enabled tool. Vermeer provides an intuitive and sophisticated solution for intelligence, surveillance, and reconnaissance mission planning. Vermeer's platform is being integrated with the DoD to enable customers to previsualize drone missions in a virtual space and eliminate friction while working with robotic systems.
Vermeer is believed to be the first AR and AI-enabled tool that allows an operator to easily manipulate robotic systems such as drones, using intuitive gestures and visualization, in the field, as well as to visualize sensory data in a purely synthetic environment.
Draganfly's Commander 3XL drone will be integrated with Vermeer's VPS as part of its modular unmanned aerial vehicle (UAV) platform. The VPS technology enables aerial platforms to determine their location in a contested, spoofed, and GPS-denied environments. This system compares the video feed from the VPS payload with pre-mapped 3D terrain stored locally for unparalleled navigation capabilities.
"Draganfly's technology will provide a seamless solution that keeps pilots flying even in the most difficult or remote areas during critical missions," said Chris Pickett, Director of Business Development at Vermeer. "We are extremely excited about this partnership which will provide a full drone solution using vision-based, global navigation for GPS-denied and spoofed environments for military and government contracts."
"Our team designed and manufactured the Commander 3XL drone to ensure it was compatible with various interchangeable payloads. Integrating Vermeer's VPS technology with the Commander 3XL will help improve military and defense intelligence, surveillance, and reconnaissance missions," added Cameron Chell, President, and CEO of Draganfly. "We are thrilled to partner with Vermeer to create solutions that help defense agencies protect life, mitigate risk, and reduce liability."