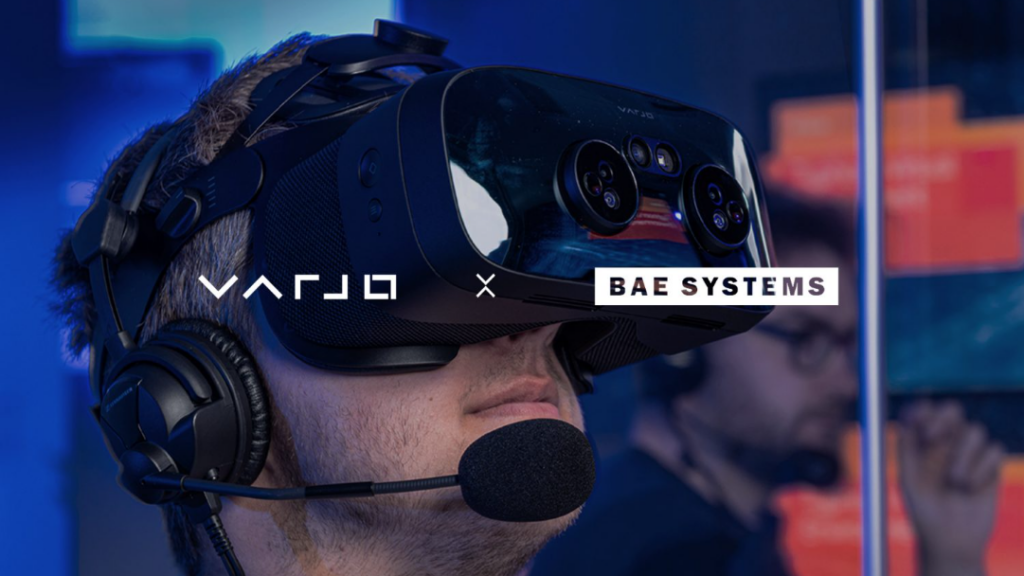 Varjo is teaming up with BAE Systems to develop its single synthetic environment for future training, Project OdySSEy.
Project OdySSEy sees BAE Systems bringing together experts in simulation, supercomputing, data analytics, and augmented and virtual reality to create a single synthetic environment, enabling air, land, sea, space, and cyber forces to plug in and train together. It will allow military forces across all domains to regularly and securely train in a virtual world, gaining crucial battlefield experiences without the challenges and constraints of live collective training and its limited warfare scenarios.
Lucy Walton, Head of Training, BAE Systems Air, said: "One of the strengths of Project OdySSEy is the wide range of leading technology providers that we have brought together and bringing in Varjo's most advanced immersive technology will further increase its capability. Working with leading minds in their field and combining it with BAE Systems' pedigree and deep understanding in delivering military training across the world, enables us to rapidly develop training for the future."
"Together with BAE Systems in Project OdySSEy, we are pioneering a new era of training and simulation capabilities. Varjo's state-of-the-art mixed reality technology, including our industry-leading human-eye resolution and eye tracking capabilities integrated with advanced synthetic training environments, will enable military personnel to train for multi-domain operations with unparalleled realism and unprecedented efficiency," said Seppo Aaltonen, Chief Commercial Officer of Varjo.
Varjo and BAE Systems will showcase the innovative training and simulation capabilities resulting from Project OdySSEy at DSEI, a global defense and security exhibition at the Excel in London's Royal Victoria Dock on September 12-15. Attendees will have the opportunity to experience how Varjo's game-changing technology will be integrated into Project OdySSEy.
BAE Systems and Varjo's demonstrations at DSEI will include the following experiences, among others:
Fast Jet EuroFighter Typhoon VR Pilot Training: Immerse yourself in the cockpit of a Eurofighter Typhoon jet with the Varjo XR-3 Focal Edition headset for mixed reality pilot training that pushes the boundaries of realism.
D3A Defense's JTAC Training in Mixed Reality: Explore joint terminal attack controller (JTAC) training in mixed reality, where the real and virtual worlds converge.