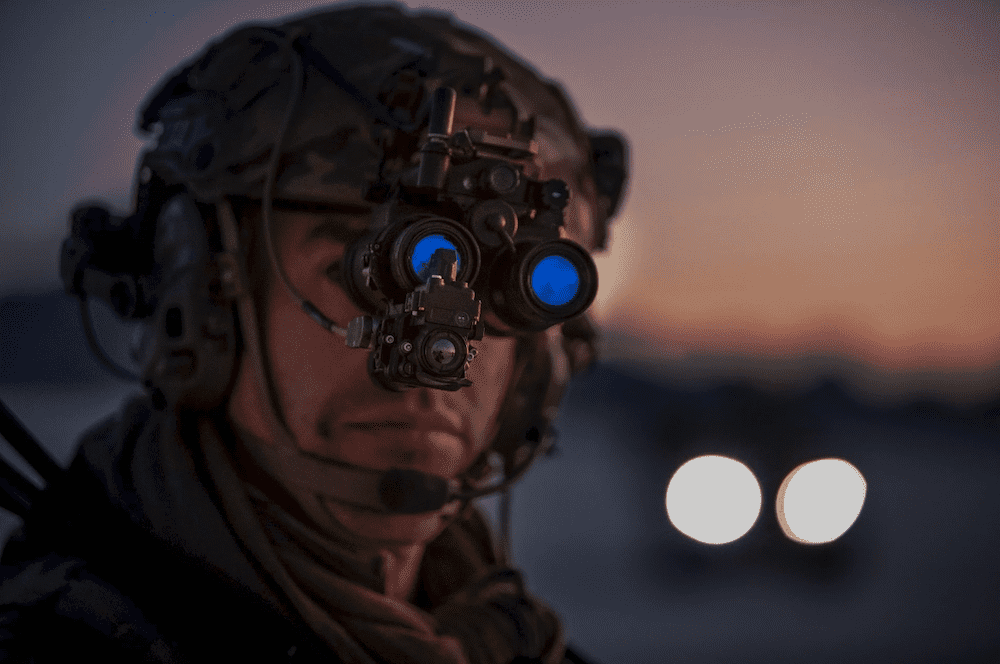 Elbit Systems of America LLC has been awarded a delivery order for the supply of Squad Binocular Night Vision Goggle (SBNVG) systems to the US Marine Corps.
This additional $49 million order is part of a $249 million five-year Indefinite Delivery Indefinite Quantity contract from September 2019.
The SBNVG is a lightweight helmet-mounted system that provides superior nighttime viewing in various environments and conditions, improving warfighter situational awareness and performance. The system includes an enhanced battery life and high-performing white phosphor image intensification tubes for improved clarity and depth perception.
"This recent order for additional Squad Binocular Night Vision Goggles signifies that Elbit Systems of America is a partner of choice by the US Marine Corps," said Raanan Horowitz, President and CEO of Elbit Systems of America. "We are honored that Marines are equipped with our night vision solutions and we are committed to continuing to provide our warfighters with the very best technology we have to offer."
The order will be executed in Roanoke, Virginia and will be supplied through September 2023.