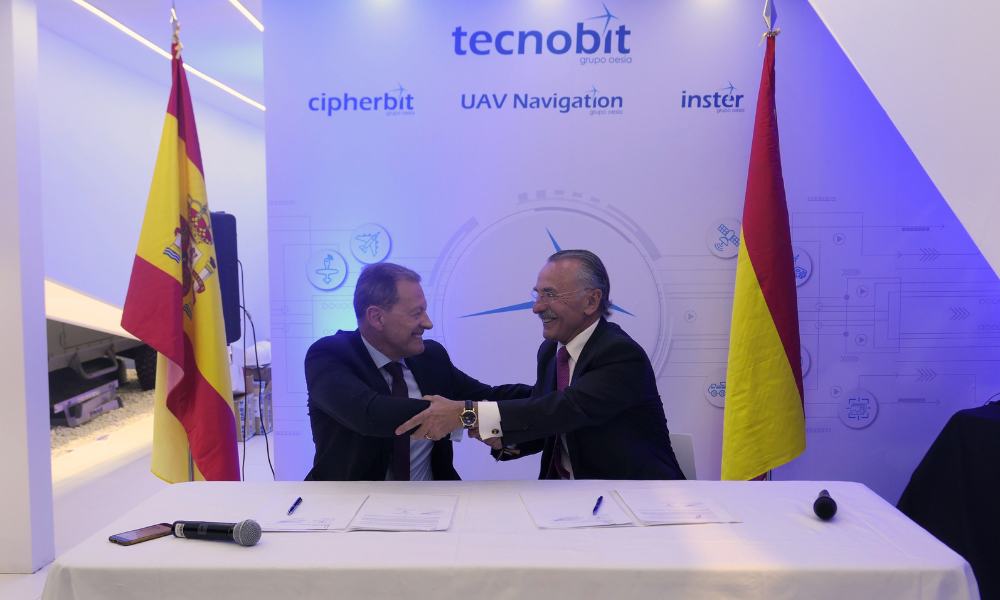 An agreement between Grupo Oesia and Thales will allow both companies to strengthen positions in the defense industry as well as promote and increase national sovereignty.
The signing took place within the framework of FEINDEF, a defense and security fair in Spain, and was attended by Luis Furnells, executive chairman of Grupo Oesia, and Jesús Sánchez Bargos, President and CEO of Thales Spain.
The agreement is carried out with the aim of integrating part of the portfolio of products and services of Grupo Oesia and Thales, and thus improve the solutions offered to the customers of both companies in the sectors and technologies of defense, security, aerospace, naval, digital transformation and cybersecurity.
Some of the collaborations already being considered include coordination in the development and commercialization of avionics systems, secure communications, mission systems, simulation, air defense missile systems, optronics, SATCOM and electronic warfare. The agreement also opens the way for cooperation between the two companies in the joint development of defense equipment and systems, the maintenance of military systems, as well as collaboration in digital transformation and cybersecurity initiatives.
Luis Furnells, Executive President of Grupo Oesia, said: "We are very pleased to sign this collaboration agreement with a reference company such as Thales. With this collaboration agreement we complete and improve our portfolio of products and services, and we will be able to offer our customers even more cutting-edge and competitive solutions."
Jesús Sánchez Bargos, President and CEO of Thales in Spain, added: "This collaboration agreement is excellent news for the Spanish and European defense industry. The cooperation between the two companies will allow us to expand our capabilities and offer highly technological and innovative products and services to compete in an increasingly complex environment, meeting our customers' expectations."