Smarter Technologies is a leading provider of Internet-of-Things (IoT) solutions, specializing in asset management, equipment tracking, and the monitoring of complex logistics and supply chains around the globe.
We've just launched the company's Defense Advancement supplier profile, which has been written and built by our team in collaboration with Smarter Technologies to showcase its IoT data network 'Orion'.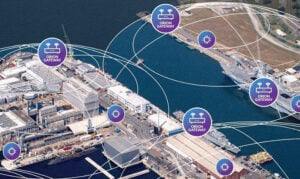 Orion is Smarter Technologies' proprietary real-time IoT data network – a long-range, low-frequency, radio system for equipment tracking and military asset management using low power ultra-narrow band 433 MHz UHF radio.
Orion's low frequency gives it significant range and penetration through buildings, or into underground spaces, whilst the efficient duty cycle and 2-way radio protocol avoids channel congestion and packet loss. This leads to more reliable transmission of near real-time data, immune to Wi-Fi dead-spots, Bluetooth range limitations, LoRaWAN channel congestion and GSM data charges. Learn more>

Orion is an advancement on existing smart meter systems and is uniquely frugal, enabling battery-powered sensors to operate for years on a single power pack.
Impressive range, signal penetration, power efficiency and reliability make it well suited to operation within the defense sector, including; military installations, naval bases, airfields, and military ports and marinas. Learn more>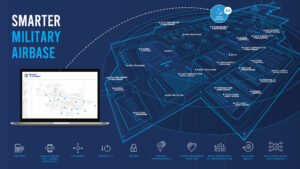 By tagging critical assets such as utilities, HVAC systems, security measures and compliance measures, Orion enables the monitoring of assets at any time, from anywhere.
With full asset visibility and real-time alerts Orion can provide a complete site overview to prioritize informed decision-making. Learn more>
Smarter Technologies' smart sensors and tags can turn military assets and equipment into smart IoT devices. Tagging critical assets with rugged wireless smart tags enables the collection of vital data, providing statistics and information relating to location, sound, vibration, temperature, status, etc.
SmarterView makes it possible to then command, control, monitor and manage your assets in real-time using the Orion data network. Learn more>
To find out more about Smarter Technologies' solutions for military and defense, please visit the company's profile page: https://www.defenseadvancement.com/company/smarter-technologies/