Plettenberg, a developer and manufacturer of rugged electric drive solutions for defense and aerospace applications, has partnered with Defense Advancement to demonstrate expertise in this field.
The company's 'Gold' profile features inrunner and outrunner BLDC motors, brushed DC motors, ESCs, generators and starters, as well as related accessories.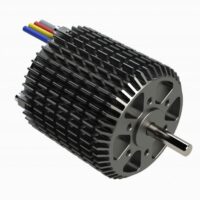 Plettenberg's inrunner BLDC motors are designed for use in harsh environments, with ingress protection up to IP67. The company is able to achieve a high torque density by using high pole numbers (up to 70) and special design of the magnetic system.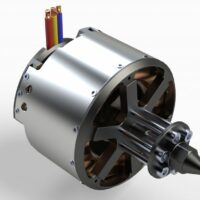 Plettenberg's outrunner BLDC motors are designed for SWaP restricted airborne applications. The company's outrunner motors are made-to-order and tailored to the specific requirements of its customers, which can include adjustments to housing, shaft, number of poles, winding, cooling, potting material, magnet material, adding gearbox, etc.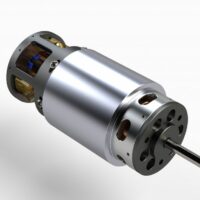 Plettenberg's brushed DC motors feature a hand-wound design and provide low resistance, excellent running characteristics, and leading power-to-weight ratios. The unique construction allows for easy and convenient exchange of brushes.
Plettenberg develops and manufactures a wide range of high-performance ESCs for its BLDC motors, with the company's top ESC being able to handle voltage of up to 400 V and current of up to 350 A.
Plettenberg's generators and starters are ideal for a wide range of military UAV combustion engines, and are available as external generator, attachment kits, or as integration kits.
To find out more about Plettenberg and its rugged electric drive solutions for defense and aerospace applications, please visit the company's profile page: https://www.defenseadvancement.com/company/plettenberg/