Specially developed to provide anti-submarine warfare capability to smaller platforms such as Patrol Boats and Unmanned Naval Vehicles, the YAKAMOS-RT retractable sonar system, will be exhibited for the first time by Meteksan Defence at the IDEF 2023 Exhibition, being held in Turkey, 25-28 July 2023.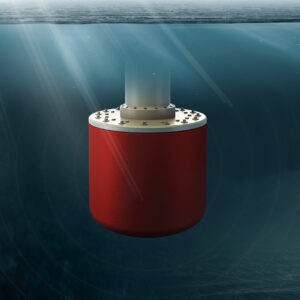 With a smaller and lighter array structure with its high frequency operation, YAKAMOS-RT does not restrict the maneuverability of the platforms which operate in shallow waters thanks to its retractable structure.
The YAKAMOS-RT provides significant operational advantages compared to its counterparts, thanks to its algorithms and user interface optimized for Anti-Submarine Warfare.
Özgür CANKARA, Vice-President of Meteksan Defence, said that YAKAMOS-RT is Turkey's first retractable sonar developed for Anti-Submarine Warfare (ASW): "We continue to use the technology and infrastructure we have acquired in the field of sonar systems to develop new products with our own resources. The ability of smaller platforms such as patrol boats, especially domestic and national unmanned naval vehicles, which have recently achieved significant success, to operate against submarine threats was an issue we attached great importance to. While aiming for a sonar system that is small and light enough to be carried by such platforms, we also strived for a sonar system that meets ASW expectations and is cost-effective for these platforms. In this context, we have completed the development process of YAKAMOS-RT by carrying out innovative work.
"I expect this new sonar system to be put into service as soon as possible on various surface platforms produced domestically, especially the ULAQ Unmanned Surface Vessel, and I believe that we will bring a great competitive advantage to our shipyards in the world market, especially with its use on platforms that will be exported to countries with shallow waters."
YAKAMOS-RT is the latest member of the YAKAMOS Family, which has been successfully operating at sea for a long time with MILGEM ADA Class Corvettes.
Find suppliers & manufacturers of Sonar for Naval and defense applications >>