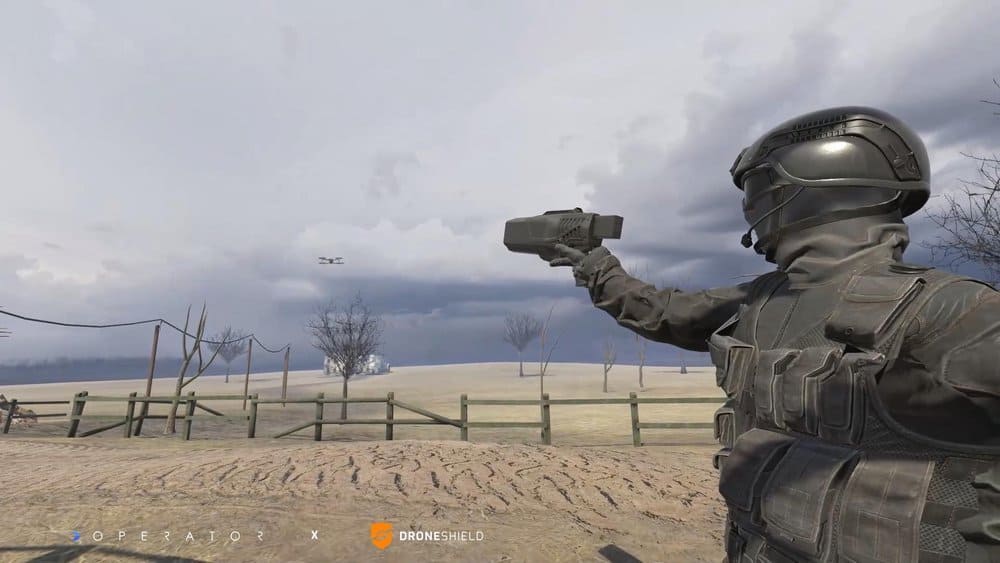 Counter-Unmanned Aerial Systems (C-UAS) solutions provider DroneShield has teamed up with Operator Tactical Solutions to create Virtual Reality (VR)-based C-UAS training solutions.
Operator Tactical Solutions develops immersive planning, rehearsal and training solutions for the military and law enforcement markets with current products focused on tactical rehearsal and law enforcement de-escalation.
The training system will allow end users to simulate a wide variety of scenarios with customized drone threats, drone types, and locations in virtual reality, integrating with DroneShield's counter drone weapons DroneGun Tactical and DroneGun MKIII for realistic training.
"As the counter drone industry continues to rapidly grow and develop, evidenced by significant use of small drones by both sides in the Ukraine war, there is an emergent need for counter drone tactics and training packages for the system operators," said DroneShield CEO, Oleg Vornik. "As the global leader in the C-UAS sector, DroneShield is well placed to provide the training. We are excited to partner with Operator, who have deep experience in defense and law enforcement eXtended Reality training, and work in partnership with our customers to tailor design packages to meet their operational requirements."
"Today's battlefield is evolving quickly making it difficult for front line defenders to be prepared for all situations," said Operator CEO, Wayne Jones. "Operator's solutions are enabling defense and law enforcement to rapidly train for these new situations in realistic, virtual environments. We are pleased to be able to add cutting-edge XR-based Counter Drone training programs to Operator's product offering, in partnership with the C-UAS market leader, DroneShield."
As part of the launch, Operator will be promoting the training solution at the I/ITSEC 2022 Exhibition in Orlando, Florida.
Find suppliers & manufacturers of Counter-UAS Equipment & Technology >>