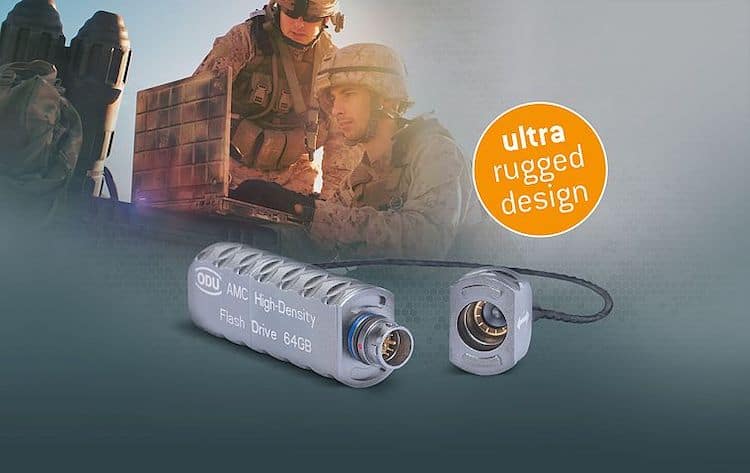 ODU has released AMC High-Density Connector Solutions that are now available with flash drive. The AMC High-Density Flash Drive is a 12-position Flash Drive on a miniature connector solution that enables the user to back up and secure data in harsh environments.
Ideal for securely uploading and downloading data to defense systems or other devices that operate independently of static infrastructure, data is protected from external access by the special ODU interface.
The Flash Drive has a USB 3.2 Gen 1×1 data protocol, Pseudo Single Level cell technology, and an IP68 and IP69K in mated condition, with an operating temperature range of -40°C to 85°C. Its ultra-rugged design offers a solution for various applications such as unmanned systems, computers in harsh environments, and mounted and dismounted PCs.