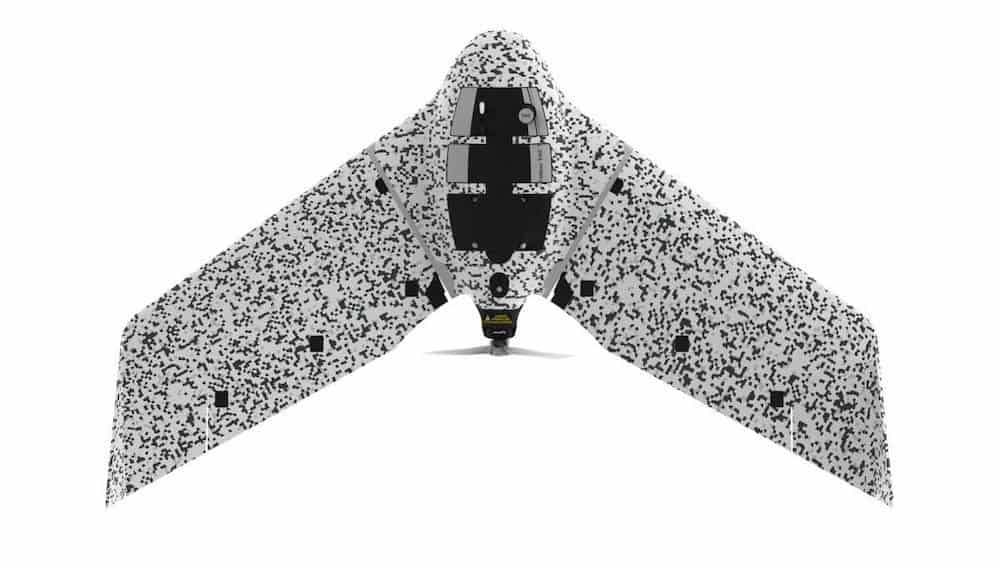 senseFly has launched an advanced fixed-wing Unmanned Aircraft System (UAS) optimized for covert tactical mapping operations in defense, security and governmental sectors.
The eBee TAC offers active field personnel access to accurate and reliable location data and maps, delivering the field intelligence and situational awareness needed to act with confidence and precision across rapidly-changing environments.
Weighing 1.6 kg (3.5 lbs), eBee TAC is a lightweight, ultra-portable and robust solution specially designed for tactical mapping and analysis.
With up to 90 minutes of flight time and a single flight coverage of up to 500 ha at 122m (1,236 A at 400 ft.), it is ideal for long-range Beyond Visual Line of Sight (BVLOS) operations, with the capability to integrate with situational awareness tools such as Android Team Awareness Kit (ATAK).
In addition, the eBee TAC is fully National Defense Authorization Act (NDAA) compliant.
Adding to powerful flight and integration capabilities, eBee TAC includes enhanced security features to protect field operations.
The included eMotion flight and mission planning software enables operations in disconnected environments and employs Advanced Encryption Standard 256 (AES-256) to prevent communications hacking between the UAS and its control station.
Silent radio mission mode can be activated to minimize UAS detection during flights, while a No Log Mode suppresses flight recordings.
The eBee TAC features a unique digital camouflage (digicam) skin for increased stealth during missions, can be rapidly deployed from assembly to hand-launch in just three minutes, and can be operated by one person in the field for added agility.
Its included backpack offers durable protection and portability for the UAS and its components between locations.
With its mission-directed suite of swappable sensors, eBee TAC allows operators to collect thermal, Normalized Difference Vegetation Index (NDVI) and RGB data that can be immediately used via the on-board SD card for analysis and rapid decision-making.
This aerial data can be processed using photogrammetry software to generate high-resolution topographic maps and 3D models of landscape terrain, high-value points of interest and other outputs which provide enhanced situational awareness.
"Traditional mapping tools, such as quadcopters or short-range surveillance drones, lack the capabilities to perform mid-range mapping reconnaissance tasks, particularly in environments that are difficult to navigate," comments Benjamin Pinguet, Product and Solution Manager at senseFly.
"Together with our partner, Tough Stump Technologies, we have listened to the needs of field personnel to ensure that the eBee TAC is purpose-built for the tactical mapping demands of defense applications. We're confident that this is the best product to suit their needs."
eBee TAC customers receive access to senseFly's global distribution network of customer and technical support, its team of in-house experts and an extensive library of online training resources, including the newly launched e-Learning Training Platform and senseFly Certified Operator Program.