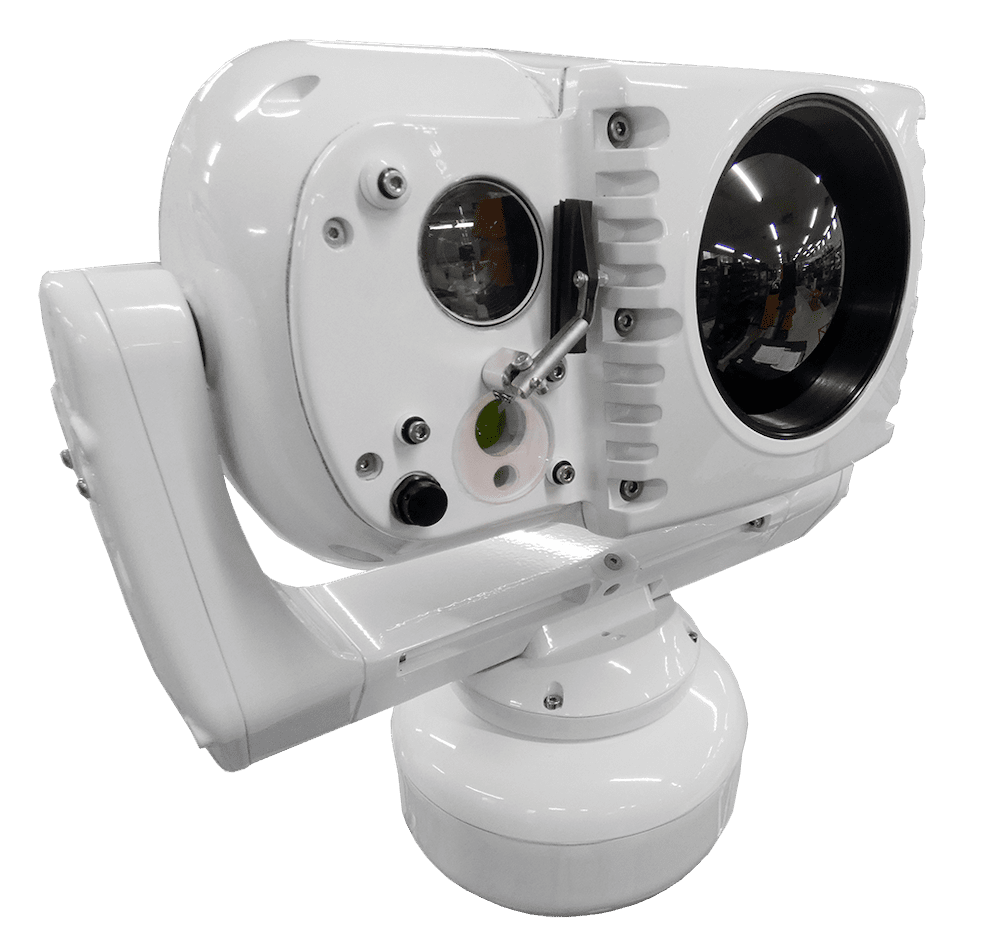 Silent Sentinel has launched the Aeron Laser Range Finder (LRF) continual-rotation Pan-Tilt-Zoom (PTZ) thermal camera platform during DSEI in London. 
Featuring an uncooled Long-Wave Infrared (LWIR) thermal sensor with a range of zoom lenses, an HD-visible sensor with 30x zoom, and an LRF, the Aeron LRF represents a new addition to the existing Aeron range of PTZ cameras.
The LRF allows for target ranging upon Electro-Optical or Ti detection at ranges up to 8km. With camera positioning accuracy levels of 0.01° and rapid pan and tilt speeds of up to 160° per second, the system offers absolute positioning feedback and is suitable for a broad range of surveillance applications in all conditions.
Three sensors are contained within a hard anodized ruggedized housing which is tested to an IP-67 level of environmental protection, providing optimum performance in the harshest environments. All three high-performance sensors of the Aeron LRF are contained within the compact and durable housing, providing a unique weight and space saving solution.
The 30x zoom HD visible sensor comes with a lens wiper fitted as standard which helps to enhance visibility in poor weather conditions, and the uncooled LWIR thermal sensors offer zoom lens options up to 25-150mm, with a 640×480 resolution and the option of image stabilization. With durability and precision, the Aeron LRF is designed for use in maritime, border security and vehicle-mounted installations.
"The Aeron LRF represents a significant step forward in our commitment to offering cutting-edge new technologies as standard in our products, and we are very pleased with the results," said James Longcroft, Sales Director at Silent Sentinel.