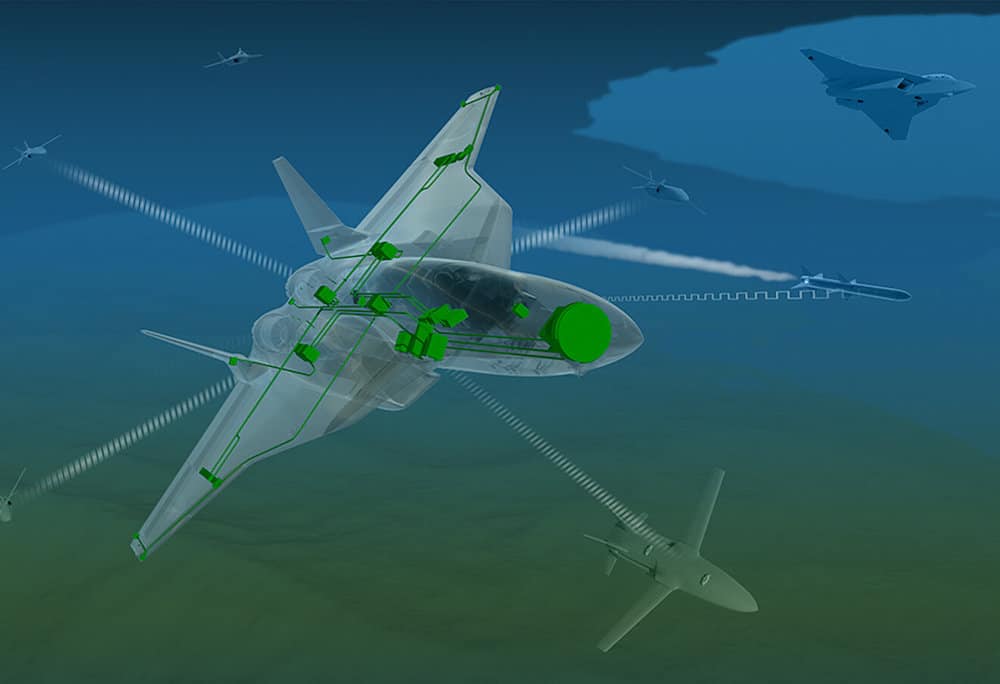 HENSOLDT Ventures and Starburst have launched their Future Combat Air System (FCAS) accelerator. 
The program invites start-ups from NATO and allied countries to propose ideas for highly disruptive sensors, among other innovative technologies. 
The objective of the accelerator is to create an ecosystem targeted to small and medium-sized enterprises (SME) as well as start-ups to develop dual-use and defense applications for the FCAS.
The acceleration program focuses on five technology themes: Disruptive Sensors, Enabling AI, 3D Printed Electronics, Electronic Materials & Components and Innovative RF Technologies. Selected start-ups will be invited to participate in a bootcamp with HENSOLDT Ventures and Starburst to further develop their solutions until the end of the year. 
The bootcamp will offer the start-ups the opportunity to explore a Proof-of-Concept with HENSOLDT under the FCAS program, participation in dedicated workshops on topics like Business Acceleration, Dual-Use Ecosystem Discovery and Investor Landscape tailored for the defense sector as well as support by a Starburst account manager during the program. The most promising solutions will be selected for succeeding implementation projects within FCAS.
The FCAS is believed to be essential for European air sovereignty. The system of systems is to be developed by 2040 and includes a next generation fighter jet operating jointly with drones and remote carriers that will be connected through a combat cloud. 
Together with German, French and Spanish partner companies, HENSOLDT entered the development of next generation sensor solutions in the current technology development phase of the program.
"Start-ups of all backgrounds and industries are invited to apply for this exceptional accelerator experience," said Moritz Pichler, Head of HENSOLDT Ventures.
HENSOLDT and Starburst aim to identify and select top-tier innovators and will provide them with tools and guidance to navigate the commercial defence ecosystem and support them in rapidly scaling up.
"Whether you are a visionary disruptor in the early stages of development or a seasoned entrepreneur seeking to refine your product-market fit, this partnership invites you to be a part of a transformative journey," added Pichler.
"Dual use technologies are key enablers to bring innovation to the defense industry. This program will connect non-traditional players with HENSOLDT and provide a steered entry into FCAS, jointly maturing technology and fuelling growth," explained Lukas Oberhofer, Managing Director, Starburst Germany.
HENSOLDT has invited interested companies to provide their information on a landing page created for this program until September 10th, 2023.