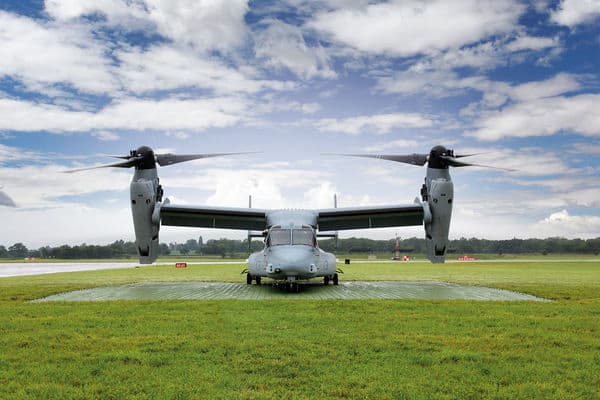 FAUN Trackway has launched its latest Trackway system at DSEI 2023 in London.
Making its debut at the ExCeL Centre, 12th -15th September, the lightweight and logistically efficient PSA Flat Top Trackway panel rapidly constructs landing, take-off, servicing and maintenance areas suitable for helicopter and aircraft flight operations.
The panel's ability to nest halves the required volume for any given system area, reducing transport costs and carbon footprint. Its design enables two panels to stack into a combined state of 1.1in, allowing for increased square footage, facilitating quicker movement and packing, and increased panel bundles within 20ft ISO containers.
Featuring a flat surface and anti-skid grip, the PSA Flat Top N Trackway panel increases asset and personnel safety; whilst its structurally sound yet flexible foundation supports VTOL operations.
Gareth Williams, FAUN Trackway Engineering and Operations Manager, said: "The system has been designed and configured following extensive durability testing at ERDC, Vicksburg. Together with live aircraft testing by the USMC. Our engineers have listened to the client test and systems engineers along with being hands-on with the operators to understand what their requirements are and what issues they've had with historic solutions. The whole kit has been developed to be light and simple to assemble to meet today's human factors needs and to be durable for the end user's operations. The complete 96ft x 96ft kit is available as a COTS solution."
Chris Kendall, FAUN Trackway CEO, added: "Our constant strive for engineering excellence drives us to deliver pioneering systems that meet the needs of modern armed forces. Our team has worked tirelessly on developing a truly innovative and practical solution for interoperable movement between land, sea and air. We're delighted to introduce our latest helipad system, and DSEI is the perfect opportunity for us to do this."
Find suppliers and manufacturers of Military Ground Stabilization Solutions > >