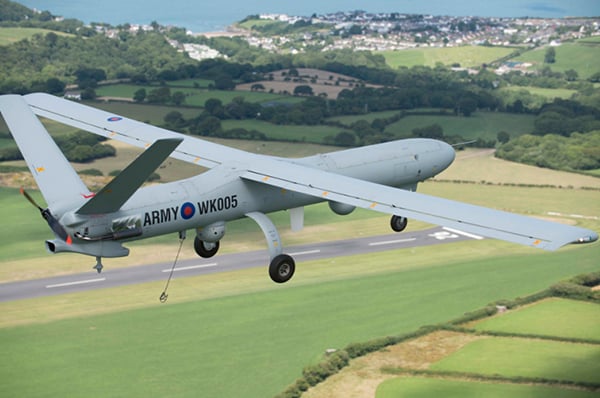 Elbit Systems has received a purchase order from Romania worth approximately $180 million to provide the first three out of a maximum seven Watchkeeper X tactical Unmanned Aerial Systems (UAS).
The deal is part of a $410 million (1.89 billion Lei) framework contract with the Romanian Ministry of National Defense. The purchase order will be performed over a period of two years.
Under the order, Elbit Systems will provide upgraded Watchkeeper X tactical UAS with advanced capabilities including the Spectro XR multi-spectral electro-optical payload, new communication capabilities and others.
The Watchkeeper X tactical, Dual Payload UAS is the UK export variant of the British Army manufactured by U-TacS, Elbit Systems' UK subsidiary in cooperation with Thales, and is a derivative of the Hermes UAS family. The Watchkeeper X is compatible with NATO standards enabling essential interoperability with NATO and other allied forces.
Yoram Shmuely, General Manager of Elbit Systems Aerospace: "We welcome this partnership with Romania and their trust in our solutions. We also appreciate the continued support and collaboration with the Israeli and UK governments and our business partners on the Watchkeeper program. The ongoing research and development we are investing in the Watchkeeper platform will enhance the capabilities of both the Romanian and British Armed forces to meet evolving operational requirements."
He added: "This purchase order highlights the strong and growing relationship between Elbit Systems and Romania and illustrates the increased interest in our UAS platforms from countries across Europe and NATO."
Military UAS manufacturers & suppliers Unmanned Aerial Systems for defense >>