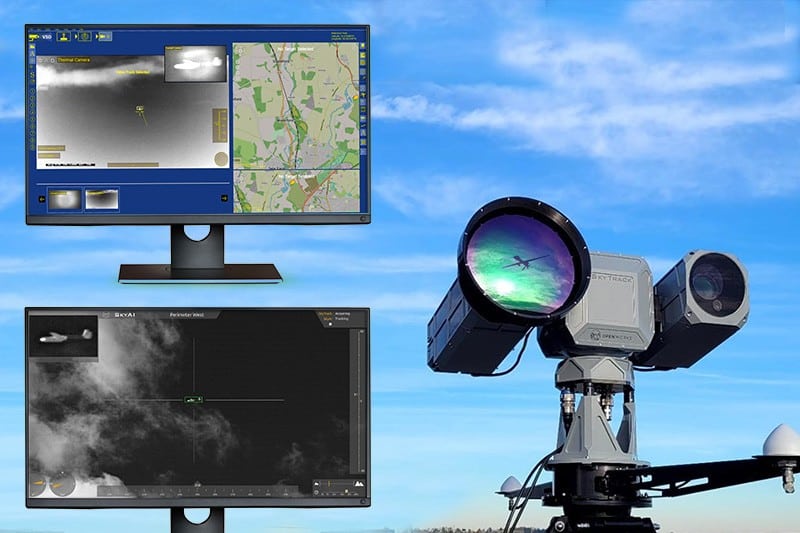 A security solution for integrating radars, cameras and other devices has been significantly expanded by Cambridge Pixel.
The newly upgraded Visual Security Display (VSD) software provides support for new radars including Echodyne, Blighter and FLIR, as well as expanding support for video tracking with the OpenWorks video tracking system. Laser range finders and laser dazzlers have also been added to the list of supported devices.
VSD provides the capability to combine the long-range detection of threats using radar with target tracking and identification from automatically slewed cameras. The software can generate alarms on triggered events to turn on and control external equipment such as loud hailing and laser dazzling devices.
With a clear focus on the growing demands of security, including drone detection, C-UAS and asset protection, the latest software upgrade offers enhanced video blending to combine imagery from daylight and thermal cameras and user threat classification.
Launching the upgraded VSD at their stand in the UK pavilion at IDEX 2023, Abu Dhabi, Cambridge Pixel will be able to demonstrate to customers how the highly customisable solution can be tailored to different applications within the defense and security industries.
VSD's product manager Andrew Haylett, said: "VSD is part of a family of software components and applications from Cambridge Pixel aimed at making sense of complex sensor information from radars, cameras and laser detectors. Additional options available include full recording of sensor data, as well as simulation of radar and camera video for training and system evaluation."
Find suppliers & manufacturers of Counter-UAS Equipment & Technology >>