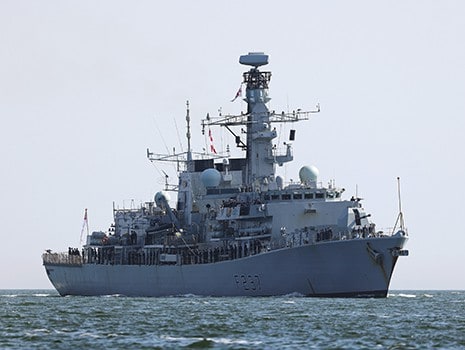 Babcock has been awarded a 12-month contract extension to continue its support of Skysiren, the UK's implementation of the US defense Integrated Broadcast Service.
Skysiren is part of a UK Five Eyes program, which provides the UK Armed Forces with near real time intelligence sources in a single broadcast data stream.
Babcock has been installing Skysiren and providing support since 2017. The 12-month extension follows a productive 2022 for the team, involving installations overseas, and on various UK Maritime platforms.
Babcock has also provided Skysiren design solutions for the future Type 26 and Type 31 platforms, the Type 23 frigate has Skysiren installed.
Skysiren uses a tactical data processor which filters Integrated Broadcast Service data via configurable profiles. This includes situational awareness, combat identification, and critical threat warnings to enhance platform and force survivability, as well as contributing to greater interoperability with coalition forces.
Dr Richard Drake, Babcock's Chief Technology Officer, said: "We are delighted to have been awarded this contract extension by the Ministry of Defence to continue our support for Skysiren, a vitally important situational awareness tool for the UK's Armed Forces. The contract extension recognizes our skilled team's commitment to the program and its record of delivering results, supporting our customer with its requirements around the world."
Find suppliers and manufacturers of Military Situational Awareness tools & equipment for tactical and dismounted operations, including cyber and training solutions >>