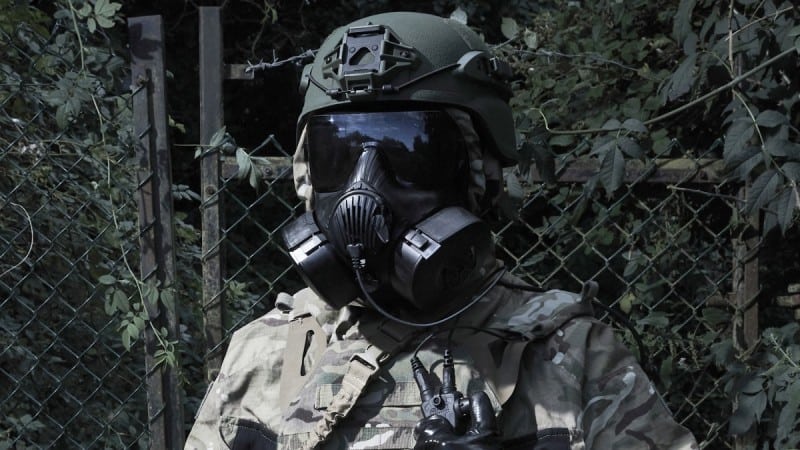 Avon Protection will showcase its full range of integrated personal protection solutions at Eurosatory 2022, including full-face respirators, ballistic helmets, escape hoods, Self-Contained Breathing Apparatus (SCBA), modular Powered Air Purifying Respirator (PAPR) units, underwater equipment, and Chemical, Biological, Radiological and Nuclear (CBRN) protective equipment.
Building on its position as a leading supplier of protective equipment for personnel facing multi-threat scenarios, including chemical and biological weapons, Avon Protection will also introduce a new line of CBRN protective wear at the event.
Avon Protection's respiratory technology solutions are designed to meet the modern threat environment and enhance the capability of the tactical military operator.
The company's full range of ballistic helmet systems will also be on display, including the F90 and L110 COMBAT II, as well as the EXFIL Ballistic and EXFIL Ballistic SL from the Team Wendy line. Designed to combine high performance and low weight, these combat helmets are manufactured from advanced, lightweight composite materials, with some of the helmets offering an innovative No Thru-Hole construction design that enables accessory integration without compromising ballistic protection.
For special forces operating in an underwater environment, the company's range of military diver equipment will be on display, including its MCM100 fully-configurable rebreather – a platform that offers a step change in meeting multiple military Underwater Breathing Apparatus (UBA) requirements.
"In an increasingly volatile world, Avon Protection is continuously improving its technologies and expanding its capabilities to provide the fullest range of integrated protective equipment for personnel on the front line," said Steve Elwell, Vice President – Europe, Middle East, Africa and Asia for Avon Protection. "Now we bring our integrated solutions to Eurosatory where we look forward to meeting with customers from across Europe and the world to show them how we are relentlessly working to provide security and defense forces with advanced protection solutions."