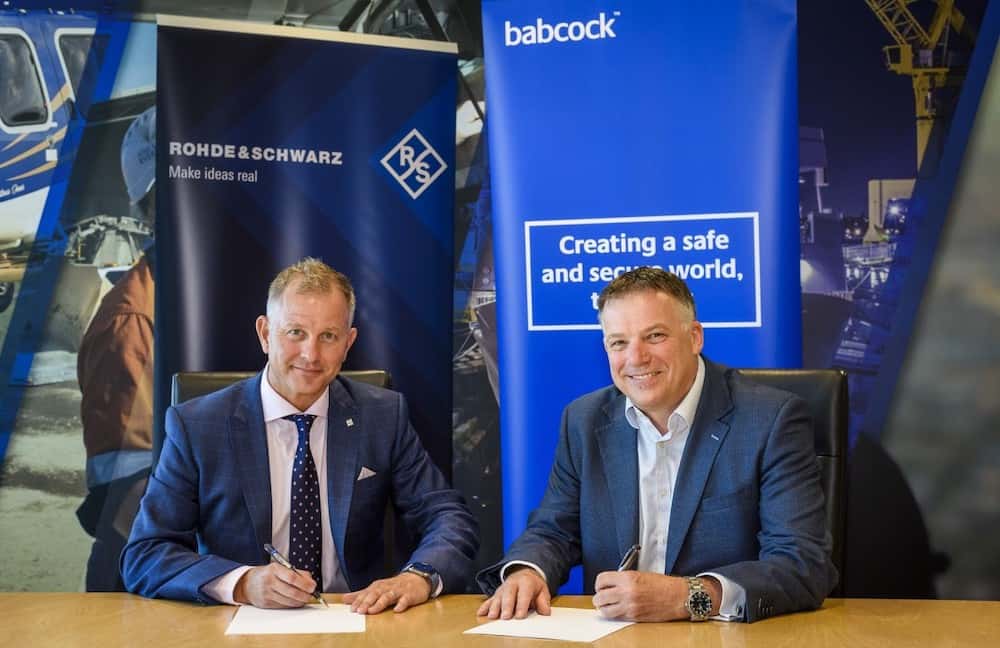 Rohde & Schwarz Australia is collaborating with Babcock Australasia in order to support the JP9101 Enhanced Defense High Frequency Communications System (EDHFCS) program recently awarded to Babcock by the Australian Department of Defense.
Rohde & Schwarz will supply the latest technology high-power, liquid-cooled high frequency transmitters and software defined radios for the JP9101 EDHFCS program, which will provide Australian and allied armed forces with the ability to securely communicate using voice and data from almost any location across the globe.
"Rohde & Schwarz welcomes this new contract and opportunity to work with Babcock, which follows our recent partnership to deliver a similar upgrade for the New Zealand Defense Force," said Gareth Evans, Managing Director Rohde & Schwarz Australia. "It is no secret that Rohde & Schwarz have a longstanding history in HF communications and our self-sufficient liquid-cooled technology is backed by decades of experience in the transmitter business."
The R&S SK4110 HF high-power transmitters feature longer service life and lower failure rates by minimizing thermal load on all components, courtesy of the self-sufficient liquid-cooling system, which has been proven by Rohde & Schwarz over 25 years in its range of TV broadcast transmitters.
Providing a sustainable carbon footprint while delivering up to 50% energy cost savings, the new transmitters feature critical module redundancy, i.e. uninterruptable transmission and operation in case of power supply failure or HF output stage failure.
"The revolutionary, state-of-the-art technology developed by Rohde & Schwarz is the market benchmark and more than matches the Commonwealth requirement for advanced long-range BLOS communications with very high data rates and maximum reliability," Evans added. "We will fully support Babcock in implementing and operating this modern communications solution and stand ready to offer our decades-long local HF communications systems expertise and substantial through-life support capabilities."
Babcock's Managing Director Mission and Support Systems, Brad Yelland said Rohde & Schwarz will play a vital role in the delivery of the EDHFCS program to the Australian Defense Force: "The new system will provide the Australian Defense Force and its allies with an enhanced communications capability with levels of reliability and operational resilience not seen before within this technology domain. We look forward to working with Rohde & Schwarz on delivering a truly national capability for Australia's strategic military communications network."