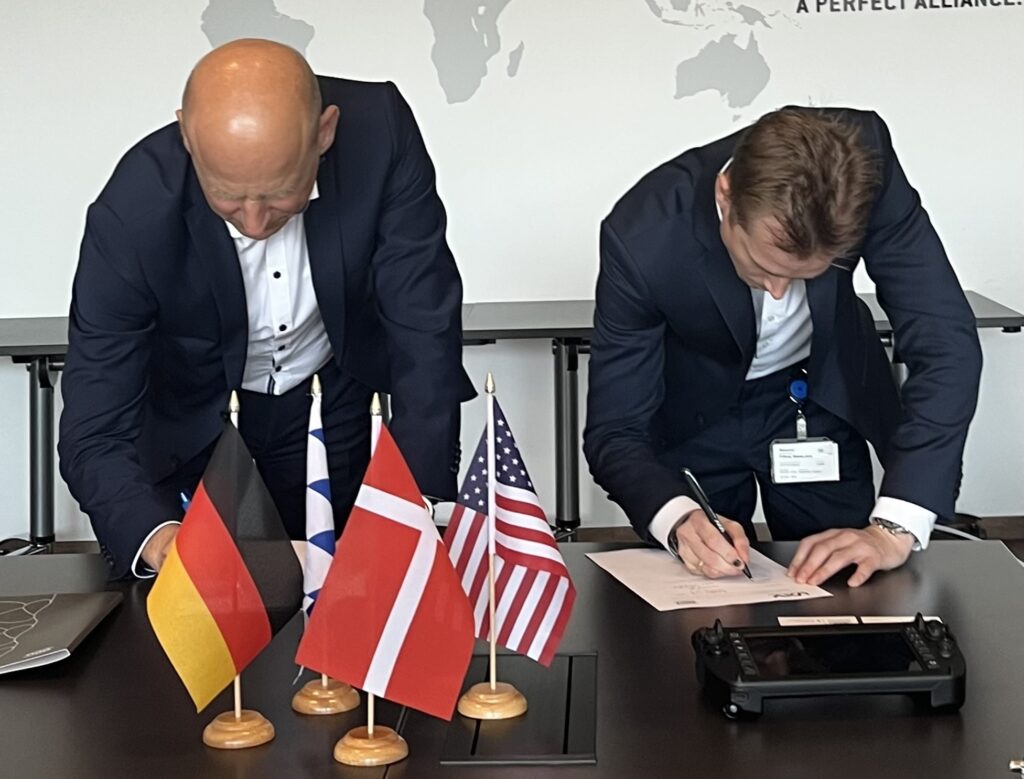 Unmanned systems and defense robotics producer UXV Technologies has introduced two groundbreaking products within the dismounted soldier ecosystem: the HeXa Hub and the Pico Hub.
Both hubs are highly operational, advanced, and cost-effective solutions for soldier-mounted data and power management.
Optimized for the Nett Warrior system and engineered for seamless integration with MOLLE, the HeXa and Pico Hubs ensure optimal utility and ergonomic comfort for soldiers in the field.
UXV Technologies has also signed a Memorandum of Understanding with leading supplier of connector systems ODU GmbH, for a strategic partnership for the development of equipment for next generation mounted and dismounted soldier ecosystem, including data and power management hubs, high-performance connectors and associated equipment.
Earlier this year, UXV Technologies unveiled for the mounted and dismounted soldier ecosystem the Soldier Borne Compute Module, a dynamic data and power management hub offering the option of an integrated Nvidia or ModalAI computer and compatibility with Swappable Radio Modules (SRMs).
ODU will supply high-performance connectors for products within the mounted and dismounted soldier ecosystem.
Commenting on the partnership, Robert Klemisch, Managing Director of ODU GmbH, expressed his enthusiasm: "I am very excited to embark on this partnership with UXV Technologies. A collaboration with a pioneer in unmanned systems and defense robotics is a crucial step in our journey to enhance the integration of high-performance connectors."
Steven Friberg, CEO of UXV Technologies, shared his excitement about the partnership's potential saying; "Today, we are taking a significant leap forward in advancing the equipment for the next generation of the mounted and dismounted soldier ecosystem. UXV is committed to pioneering innovations in this domain to deliver cost-effective, high-performance equipment to end-users. With this Memorandum of Understanding, we are strengthening our collaboration with ODU, and I am excited about the prospects that this partnership can bring,"
Find suppliers & manufacturers of Power Management Systems for defense applications >>