Event
SAHA EXPO Defence & Aerospace Exhibition 2022
October 25-28, 2022
Turkey
Key Details
Dates:

October 25-28, 2022
Venue:

Istanbul, Turkey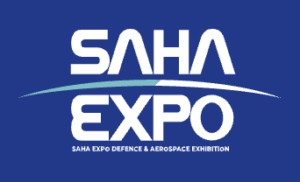 About SAHA EXPO Defence & Aerospace Exhibition 2022
The SAHA EXPO Defense and Aerospace Exhibition will be held at Istanbul Exhibition Centre in Yeşilköy, Istanbul, between October 25-28, 2022 under the management of SAHA Istanbul Defense and Aerospace Cluster Association, by SAHA EXPO Exhibition Services Inc.
SAHA EXPO 2022 Exhibition, which is the world's first hybrid 3D defense industry exhibition, will take place in 6 exhibition halls of Istanbul Expo Centre on an area of 60.000 m2, enabling participants to attend the live events to connect with current and potential business partners, key contacts and suppliers. Afterwards, it will continue to be at the service of participants and visitors for a period of three months as a virtual exhibition.
A wide range of participants such as national and international delegations, defense ministers, senior procurement staff, contractors/OEM, system integrators, SME's, industry professionals, subcontractors, major manufacturers, service providers, suppliers, universities and media will be attending this exhibition.
During the exhibition; intensive B2B meetings will be held between major platform manufacturers and other participating businesses that provide systems, subsystems, components and parts, G2B meetings between delegations and participating businesses, and G2G meetings between Turkish civil and military authorities and international delegations. In addition, international panels, company product/project presentations and signing ceremonies will be held during the exhibition.
Reasons to attend:
Huge networking opportunities with other stakeholders within your industry,
Learn about the latest trends and challenges in the industry,
Keep up to date with the latest technological and market developments
Study competitor activity,
Choose and assess suppliers of new products/technology,
Compile and add to an information database,
Compare one product with another,
The exhibition can give you a different insight into your own business and operations, either by what you see and hear, or the discussions you have with others in the industry.
See some products exclusively at SAHA EXPO, such as BAYRAKTAR TB2, AKINCI, CEZERI Flying Car.
More Information and Registration
To learn more about SAHA EXPO Defence & Aerospace Exhibition 2022, to register to attend or exhibit, please click below.