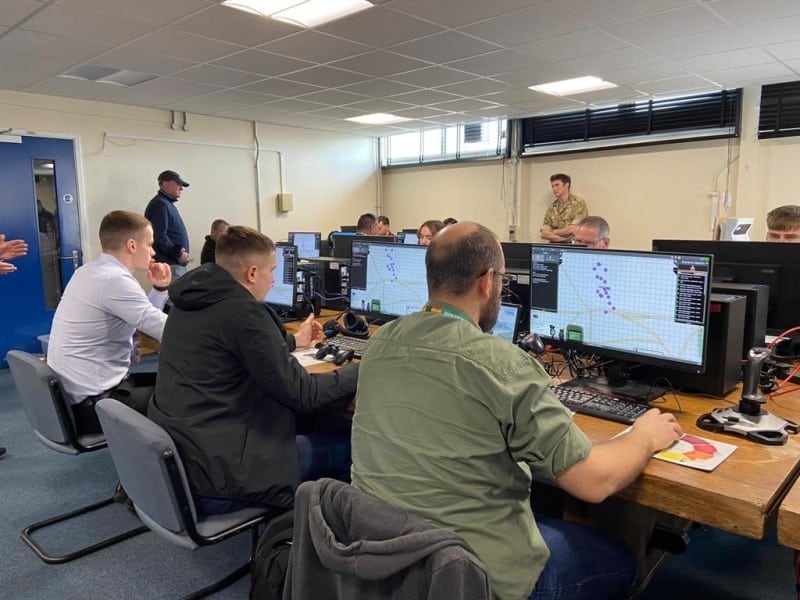 Elbit Systems UK's Interim Combined Arms Virtual Simulation – Deployable (ICAVS(D)) has entered service with the British Army after completion of the customer's Site Acceptance Testing (SAT).
ICAVS(D) is one of the first pathfinder projects for the British Army's Collective Training Transformation Program (CTTP). The ICAVS(D) succeeded the previous in-service system, the Unit-Based Virtual Trainer (UBVT) on 1st April 2022.
Using the latest high-specification hardware and Defense Virtual Simulation software, ICAVS(D) will deliver immersive virtual tactical training in the Army's Battlecraft Syllabus to enable units to get the most out of their subsequent live field training exercises.
For use by both regular and reserve soldiers in the British Army, ICAVS(D) provides the ability to conduct collective training and experimentation at a place and time of the units' choosing, from vehicle crew level all the way to Combined Arms Sub-Unit.
ICAVS(D) will also allow the Army to understand and define its requirements for the Future Collective Training System and the replacement to the UK's Command and Staff Training (CAST) and the Combined Arms Tactical Trainer (CATT) systems.
"The delivery and move into service of ICAVS(D) is demonstrative of Elbit Systems UK's pedigree in delivering advanced training capabilities to the UK Armed Forces," said Martin Fausset, CEO of Elbit Systems UK. "This high-specification and flexible platform will ensure that the reserve and regular units of the Army can continue to develop and maintain operational readiness for a broad range of scenarios."