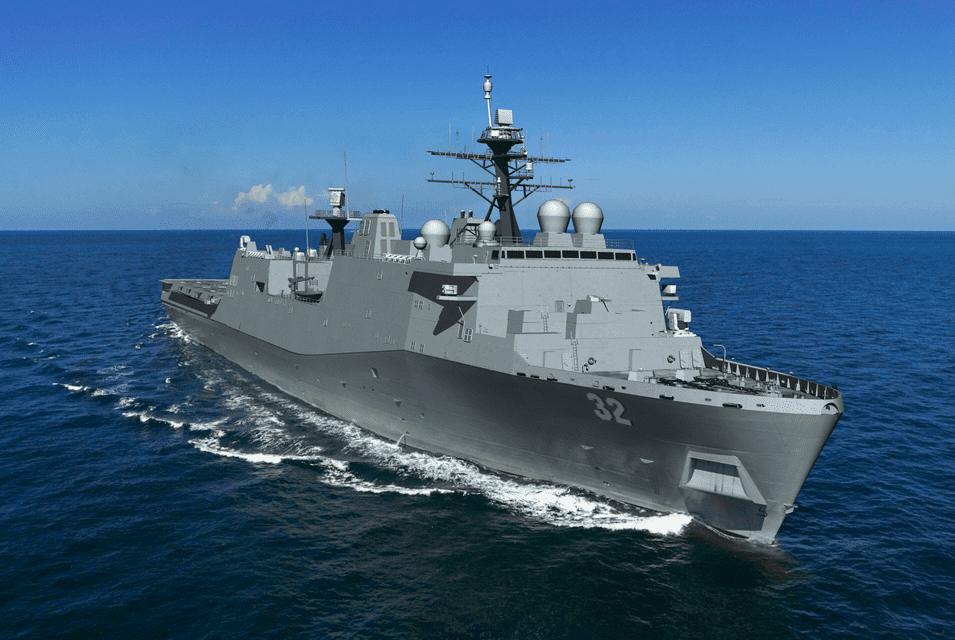 The US Navy has awarded HII's Ingalls Shipbuilding division a $1.3 billion modification to a previously awarded contract for the detail design and construction of amphibious transport dock LPD 32, the 16th in the San Antonio class and the third Flight II LPD.
In June 2022, Ingalls Shipbuilding was awarded a $240 million advance procurement contract for LPD 32 from the Navy to provide long-lead-time material and advance construction activities.
The funds from this contract allowed Ingalls to begin purchasing long-lead time material and major equipment across a supplier network of nearly 400 companies in 30 states. The resulting fixed-price-incentive contract totals $1.54 billion.
"Our shipbuilders are dedicated to delivering these ships to our Navy and Marine Corps partners, having done so for over two decades," said Ingalls Shipbuilding President, Kari Wilkinson. "This program is strong and has enabled the Department of Navy and Ingalls to establish a formidable capability based on a mature design, an ever-increasingly efficient production line, and a team of shipbuilders that keep the Navy's critical industrial base network across the country strong."
Ingalls Shipbuilding is the sole builder of the entire San Antonio class of ships and currently has three LPDs under construction, including Richard M. McCool (LPD 29); Harrisburg (LPD 30), the first Flight II LPD; and Pittsburgh (LPD 31), which began fabrication in September 2022. LPD Flight II is the next generation amphibious ship to replace Whidbey Island (LSD 41) and Harpers Ferry (LSD 49) classes of dock landing ships.
Amphibious transport docks are a major part of the Navy's 21st century expeditionary force, deployed with a US Marine Corps Air-Ground Task Force for amphibious and expeditionary crisis response operations that range from deterrence and joint-force enablement to humanitarian assistance and disaster relief.