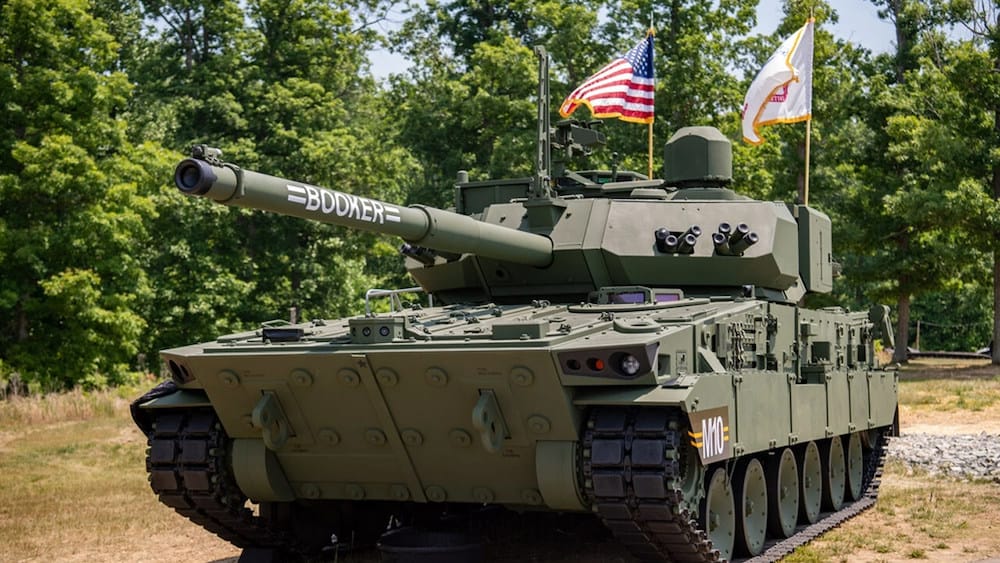 General Dynamics Land Systems has been awarded a $257.6 million US Army contract modification for the second phase of Low Rate Initial Production of the newly named M10 Booker Combat Vehicle, formerly known as Mobile Protected Firepower.
This latest award is for the manufacture and delivery of 26 additional Booker vehicles.
Designed by General Dynamics Land Systems, the highly lethal, survivable and mobile direct-fire combat vehicle melds recently developed and battle-tested designs to dominate ground threats on the multi-domain battlefield.
The Booker employs a four-person crew and features an enhanced thermal viewer, a large-caliber cannon, a lightweight hull and turret, and a modern diesel engine, transmission and suspension system. It has been designed from the start for capability upgrades, based on future operational needs.
"We are honored to continue to manufacture the M10 Booker Combat Vehicle," said Gordon Stein, General Dynamics Land Systems vice president and general manager for US operations. "The M10 provides enhanced firepower for the Army's Infantry Brigade Combat Teams and has been purpose-built to give them decisive lethality, mobility and survivability on current and future battlefields.
"We are proud that our years of innovation, research, development and investment have led to this solution for US Soldiers."