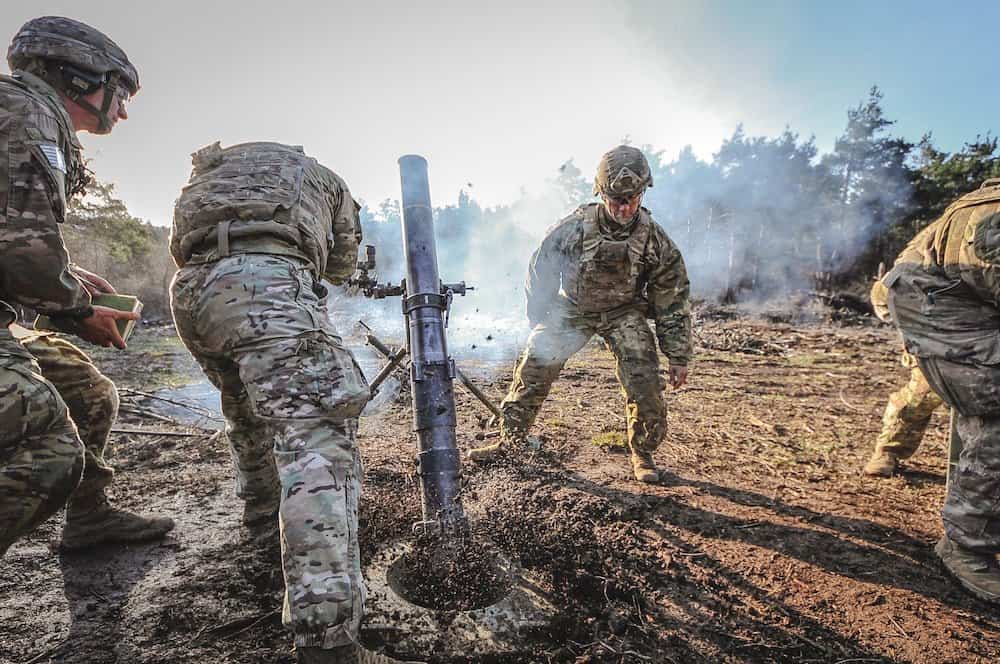 Elbit Systems of America has been awarded an Indefinite Delivery/Indefinite Quantity (ID/IQ) contract by the US Army's Office of the Project Manager for Combat Ammunition Systems (PM-CAS), with a maximum potential of $49 million, to produce M121 120mm Carrier Mounted Mortar Systems and M120A1 120mm Ground Mounted Mortar Systems. 
An initial delivery order of approximately $10 million has been issued under this ID/IQ contract, to be executed over a two-year period. The contract will be executed in Fort Worth, Texas over a period of five years.
The contract was awarded following the successful completion of a previous contract of this type that was awarded to the company in 2016.
When Infantrymen and women need to respond to a nearby enemy, mortar systems provide the speed and firepower to help suppress the threat. Elbit Systems of America understands the power Mortar Weapon Systems (MWS) bring to the American Warfighter and has a history of supplying MWS to the US Army.
"Elbit America is a fully qualified and proven mortar and mortar fire control manufacturer and integrator for the US Army," said Ridge Sower, Vice President of Ground Control and Precision Targeting at the company. "Our team is excited to continue our legacy of providing these systems that allow soldiers to increase their response times, accuracy, and safety – all key elements for success on the battlefield."
"Being a trusted provider of choice for critical missions and needs is part of our vision," said Raanan Horowitz, President and CEO of Elbit Systems of America. "I am honored the US Army continues to value the solutions our company provides to US soldiers and we look forward to a continued partnership."