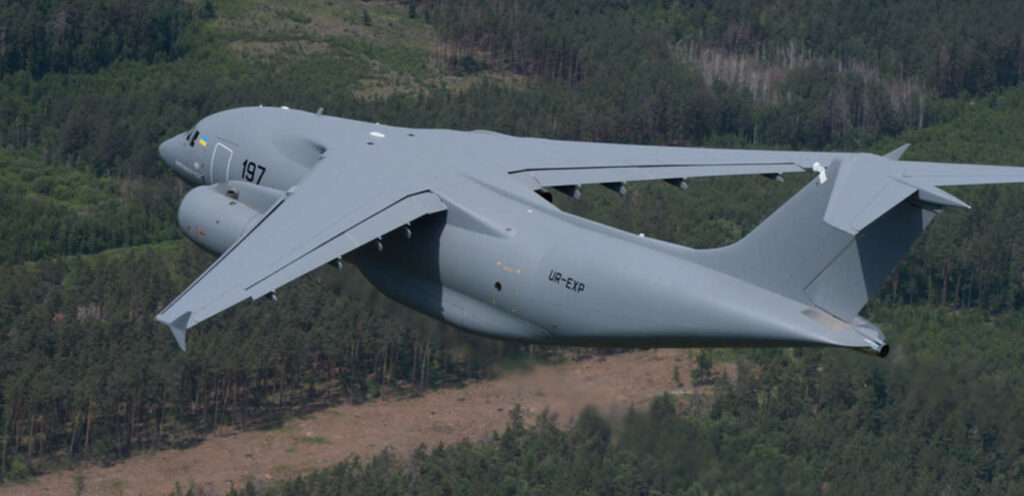 With the participation of the President of Ukraine Volodymyr Zelenskyy, a memorandum on cooperation has been signed between the Ministry of Defense and Antonov Company in the construction of three AN-178 aircraft, to suit the needs of the Armed Forces of Ukraine.
The first stage of cooperation is the delivery of three AN-178 military transports for the Armed Forces of Ukraine. The proper contract was signed by Acting Director General of Antonov Company, Serhii Bychkov, and Director of Department of military and technical policy, development of armament and military vehicles of the Ministry of Defense, Vladyslav Shostak. Start of delivery is scheduled for 2023.
The AN-178 can be used for the delivery of personnel, weapons and light military equipment by landing and parachute methods, as well as for cargo transportation.
"These new aircraft will be built by Ukrainian citizens, from Ukrainian components, for Ukrainian interests. In fact, this is how it should be," the Head of State stressed before the signing ceremony, which took place at Antonov Company.
Volodymyr Zelenskyy noted that many international partners showed significant interest in the AN types of aircraft, in particular in military transport models.
The Head of State also stressed that in the future, such state orders should become not a sensation, but a normal practice. Therefore, in the near future he expects a full-fledged comprehensive plan from the management of SE "Antonov" to restore and reinforce the human resources of the company, return lost professionals and attract new ones.
The President invited state customers to continue working on new contracts for the production of the AN-178 next year. He also urged the government to work on the establishment of a Ukrainian airline in 2021, which will use Antonov aircraft. The President commissioned to develop the state scientific and technical program on development of the aviation industry for 2021-2030 and to prepare the corresponding meeting of NSDC of Ukraine.
"Let's do everything possible for the aviation industry of Ukraine to overcome all zones of turbulence and reach new heights," Volodymyr Zelenskyy summed up.