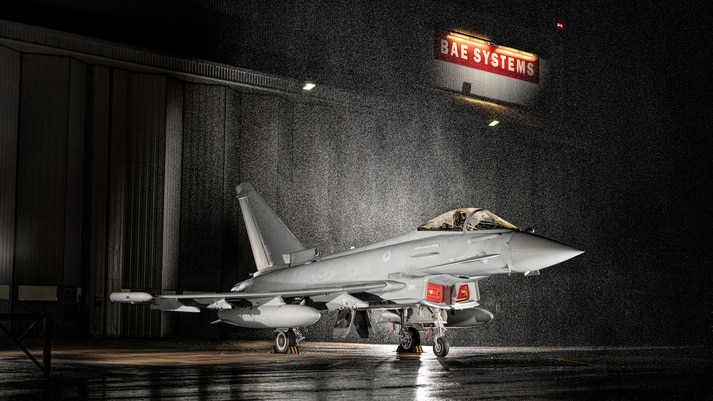 The UK Ministry of Defence has announced a £2.35 billion investment in a package of new capabilities which will be equipped on Royal Air Force (RAF) Typhoon aircraft.
The announcement was made by Minister for Defence Procurement, Jeremy Quin MP, at a briefing at the Royal International Air Tattoo (RIAT) in RAF Fairford.
It includes the delivery of the state-of-the-art European Common Radar System (ECRS) Mk 2 radar and work also ensures the aircraft can integrate additional capabilities and weapons in the future to counter emerging threats until 2040 and beyond.
BAE Systems leads the design, development, manufacture and support of the UK's Typhoon fleet and will work alongside its industry partners which make up the UK's supply chain supporting Typhoon.
"We welcome this commitment which recognizes the important link between military advantage and national economic prosperity," said Andrea Thompson, Managing Director – Europe & International, BAE Systems. "The impact of the Typhoon program, which supports more than 20,000 jobs across the UK, drives prosperity across the nation and supports the critical 'levelling up' agenda. It will create the next generation of engineers, manufacturers and aircraft technicians, ready to answer the challenges of tomorrow."