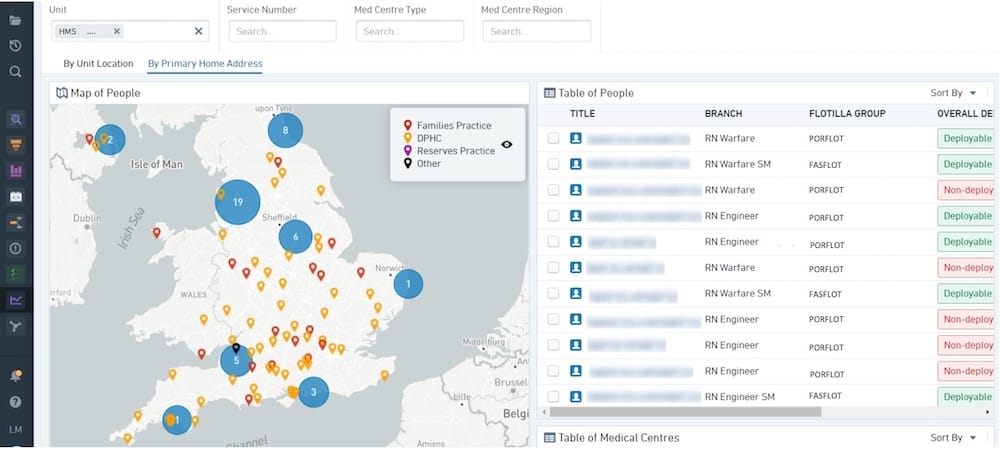 Palantir Technologies Inc. has announced the renewal of its contracts with the United Kingdom's Royal Navy for its Palantir Foundry platform.
The Royal Navy use Palantir's software to enable naval personnel, civilians and contractors to access and engage with a curated, single source of truth across a broad spectrum of areas from strategic workforce planning and supply chain management to the COVID-19 response. 
Users are empowered to run complex models to test scenarios to make better decisions, faster. The Royal Navy has developed its own digital skills and data expertise through its adoption of Foundry – a growing number of naval personnel are programming and building directly in Foundry, showcasing their growing self-sufficiency and new technical competence.
The renewed agreements allow the Royal Navy to keep tight control of security and privacy of its data and full ownership of the logic behind its data model.
The investment the Royal Navy made in Foundry meant it was able to react quickly to the COVID-19 crisis early last year.
The Royal Navy is applying this new data-driven approach to ensure readiness of its strength, proactive alerting on equipment health and inventory risk, fully transparent and informed maintenance delivery, all combined to increase the availability of its forces.
Shyam Sankar, COO of Palantir, said, "We are proud to be supporting the Royal Navy in its important mission and delighted to see the way in which it is using Foundry in support of the First Sea Lord's objective to use technology and innovation, in a much bigger way than the Royal Navy has been to date, to drive everything it does."