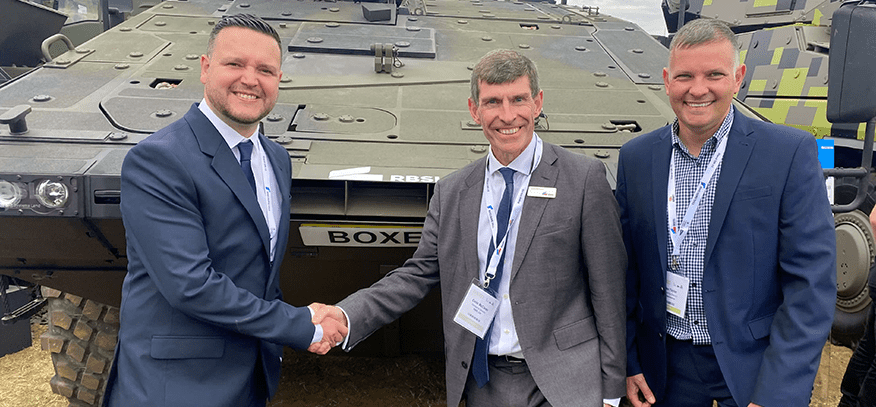 TT Electronics has been awarded a 10-year, £10 million contract by Rheinmetall BAE Systems Land (RBSL) for the provision of cable assemblies for the British Army's new Boxer vehicles.
The contract ensures the Boxer vehicles will be equipped with electronic modules and cable harness assemblies, enabling mission critical functionality and providing safe and reliable operation for British Army Boxer crews.
The work will be completed at TT Electronics' manufacturing facility in Abercynon, Wales, which currently employs 140 skilled engineers and technicians. According to TT Electronics, an additional 10 roles will be created as a result of this latest contract, with further recruitment investment planned in 2023.
"This award is recognition of the value added by TT Electronics to UK MoD programs and continues our years-long relationship with RBSL which, to date, has equipped every operational RBSL land vehicle platform with TT Electronics solutions," said Ben Sutton, Vice President and General Manager of TT Electronics. "TT's extensive experience and track record in the defense industry gives us a unique perspective into how to deliver critical programs like Boxer, working closely with RBSL, there is a collaborative approach across all functions, from technical support to obsolescence management."
"This latest contract award will not only help us to successfully deliver the Boxer program for the British Army, but it also contributes to investment in UK skills, capability and the resilience of the UK defense supply chain," said Colin McClean, Managing Director at RBSL. "Both RBSL and TT Electronics have worked closely together for several years and we look forward to commencing the next phase of our relationship."