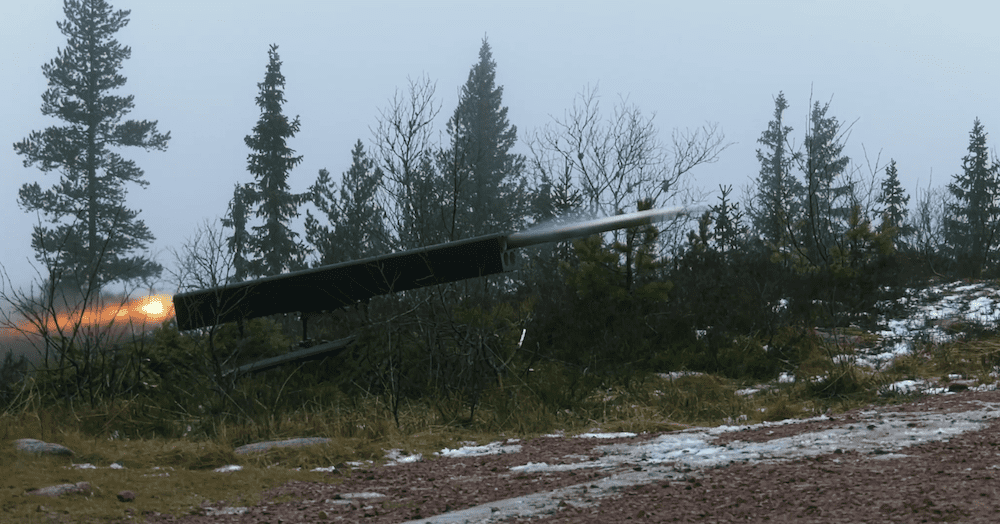 Arnold Defense and Thales have achieved formal certification to fire the new Thales FZ275 70mm/2.75-inch Laser Guided Rocket (LGR) from the Arnold Defense LAND-LGR4 FLETCHER rocket launcher, during recent testing in Sweden.
This new certification of the FZ275 LGR extends the range of Thales rockets that are compatible and certified to be launched from Arnold Defense rocket launchers, particularly the LAND-LGR 4 FLETCHER launcher.
The combination of the FLETCHER ground-based launcher and the FZ275 LGR – the lightest and longest range 70mm/2.75-inch LGR in its class – delivers precision guided accuracy against fixed and mobile targets, with minimal collateral damage, to dismounted rapid reaction forces. This type of capability has typically been limited to aviation-mounted platforms.
Thanks to features such as lightweight design, state of the art propellant grain and reduced FOD, Thales 70mm/2.75-inch rockets are used worldwide by more than 75 armed forces across more than 50 countries. The rockets have also been officially adopted by many major platform Original Equipment Manufacturer (OEMs) where their performance and reliability are clearly recognized and the ability to deliver a single rocket solution for air, vehicle and ground based platforms provides the ultimate battlefield utility.
Arnold Defense's launchers are versatile and allow the user to select from a range of certified rocket systems to suit its specific needs, or its own in-service inventory. Adding the new Thales FZ275 70mm/2.75-inch rockets to the Arnold Defense certified rocket portfolio significantly extends its global capability offering.
"This is the second test firing and certification project in partnership with Arnold Defense and extends both companies' portfolios and offering to regular and Special Forces," said Stéphane Bianchi, Director of the Airborne Armament business segment at Thales. "Thales 70mm/2.75-inch rocket systems now provide a one stop shop to deliver precision guided accuracy against fixed and mobile targets across the full spectrum of delivery platforms now including ground troops."
Frank Ferrante, Vice President of Programs and Business Development at Arnold Defense, added, "Arnold Defense is excited to have achieved this additional certification following a highly successful series of live firing tests. We can now add the FZ275 Thales 70mm/2.75-inch rockets to the wide range of rockets that can be fired from Arnold Defense launchers, thus increasing the flexibility of our offer to the global user.
"Arnold Defense works hard to meet the future needs of our customers and this project, in partnership with Thales, delivers a significant capability enhancement to ground troops operating remotely and unsupported, increasing the range and precision of their strike without relying on air or aviation platforms."