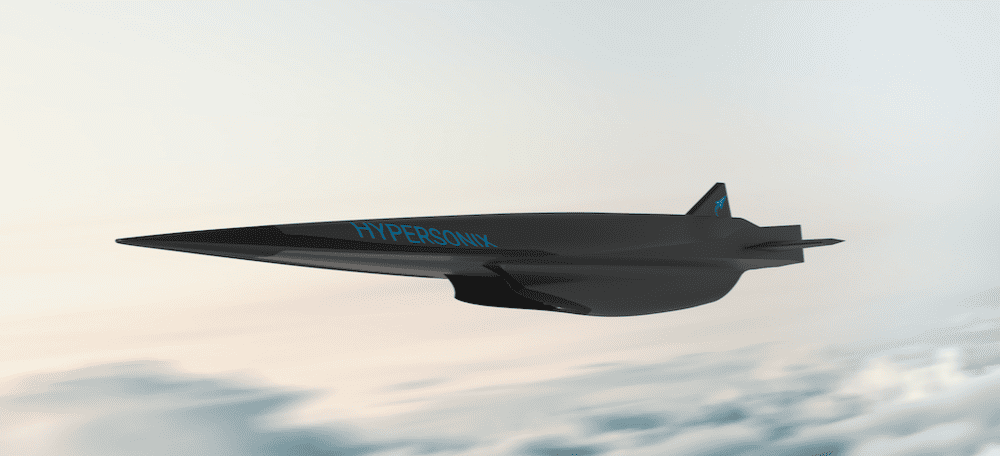 Hypersonix Launch Systems Ltd. and Kratos Defense & Security Solutions, Inc. have announced an Exclusive Teaming Agreement to provide the Hypersonix DART AE Hypersonic System within the U.S. market, integrated with Kratos' Zeus family of solid rocket motors.
At three meters long the DART AE is a single-use, high temperature alloy, hydrogen-fueled hypersonic platform used to develop, demonstrate, test and evaluate hypersonic technologies and for "other" potential hypersonic applications.
With Kratos' Zeus and "other " rocket propulsion systems, Kratos and Hypersonix aim to frequently and reliably deliver an affordable, high cadence, high availability, overall hypersonic capable system and vehicle, to the hypersonic customer community.
Both Hypersonix and Kratos view the Teaming Agreement as an important step towards rapid future hypersonic flights in the United States. The Kratos/Hypersonix team is focused on providing a first-to-market capability, to test and demonstrate important hypersonic capabilities for U.S. Industry, the DoD and National Security.
Hypersonix is an Australian aerospace engineering, design and manufacturing company, specializing in hypersonic technology and scramjet engines. Through the Exclusive Agreement with Kratos, Hypersonix intends to significantly expand its presence in the United States and promote the sale of the DART AE system within the U.S. Department of Defense (DoD) and potential other U.S. National Security markets.
Within the Teaming Agreement, Kratos has also agreed to initially procure up to 20 DART AE systems from Hypersonix, once the combined flight system has been successfully completed and demonstrated.
Kratos has made significant investments in launch vehicle and hypersonic technologies, including a focus on enabling affordable testing and "other" missions for National Security related customers, including Kratos' Erinyes and Dark Fury hypersonic flyers, and Zeus Family of Solid Rocket Motors.
Kratos brings significant relevant experience to the partnership with Hypersonix, including having previously launched multiple Australian hypersonic missions in collaboration with the Defense and Science Technology Group (DSTG) and the University of Queensland (UQ), for the investigation of fundamental hypersonic sciences and technologies.
David Waterhouse, Hypersonix CEO, said, "We are excited to begin manufacturing and supplying DART AE vehicles to the U.S. market as soon as possible. To team with a demonstrated, proven industry leader like Kratos, to provide this game-changing capability, is a significant step forward for our Company, our stakeholders and the successful execution of our strategy and business plan. We are proud that DART AE will fill an important role, including as a hypersonic test system and platform, collecting critical flight data related to multiple mission applications at hypersonic speeds."
Dave Carter, President, Kratos Defense & Rocket Systems Division said, "This exclusive partnership and Kratos' potential procurement of up to 20 DART AE systems, enables the Kratos/Hypersonix Team to be first-to-market with a relevant capability, in support of U.S. and Australia hypersonic initiatives. With Kratos' Zeus family of solid rocket launch systems, Kratos' Erinyes and Dark Fury hypersonic flyers, and the DART AE hypersonic vehicle, we can rapidly provide incredible capability to the hypersonic community at an affordable cost."