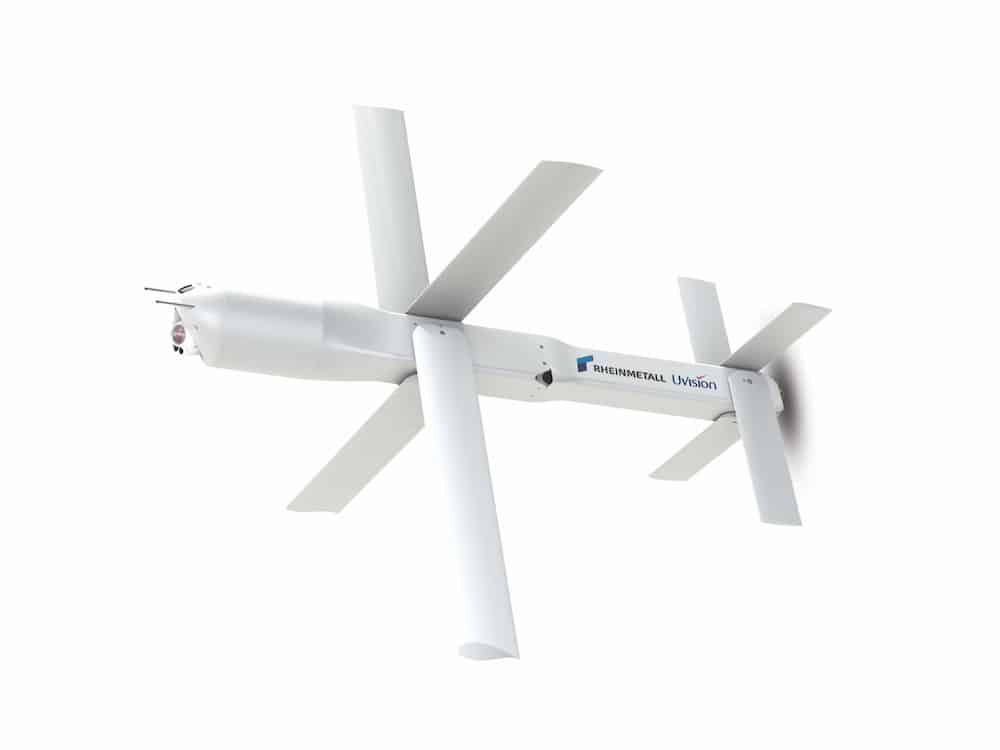 Rheinmetall and UVision Air Ltd have signed a strategic partnering agreement to provide European armed forces with precise, combat-proven loitering munitions to satisfy contemporary and emerging operational requirements. 
The parties plan to integrate the combat-proven Hero series of loitering munitions into Rheinmetall's portfolio of manned and unmanned vehicle platforms, launchers, battle management systems and armored vehicles.
Rheinmetall will take the industrial, technological and commercial lead for enhancing the capabilities of the weapon system; UVision will make available the Hero loitering munitions, based on in-depth technological expertise and operational experience.

The Hero loitering munitions comprises several models designed for different missions, from short to medium and long ranges and flight times using various warheads. The high-precision loitering munitions provide operational forces with combined Intelligence, Surveillance, Reconnaissance (ISR) and strike capabilities, allowing them to independently locate, track and engage time-sensitive, low-signature targets. They can loiter in the air in a clandestine manner for an extended period of time; locate and track the enemy; help to validate targets; and carry out a precise strike. The Hero system can abort an attack in mid-air; re-enter loitering mode; and then resume the attack, or re-assign targets, thus minimizing collateral damage and providing operational forces with unsurpassed tactical flexibility on the modern battlefield.

"Entering the market for loitering munitions is an important strategic step for us," said Dr Alexander Sagel, head of Rheinmetall's Division Weapon and Ammunition. 
"In doing so, we are systematically pivoting to meet changing customer requirements and growing market demand. We aspire to provide our customers with high-tech solutions.
"Together with UVision, we will be offering products made in Europe for the European market to address growing European demand. With this partnership we aim to occupy the leading position in Europe. Building on our mutually reinforcing capabilities, we will also establish a strong foundation for developing new products together."

For Major General (ret.) Avi Mizrachi, UVision's CEO, "Teaming up with Rheinmetall is a major step for UVision, which is designed to provide our operational customers with advanced technological overmatch advantages, along with quick support and training capabilities in Europe.
"By integrating our loitering munitions into Rheinmetall's vast portfolio of munitions, warheads, combat platforms and battle management systems already used by leading military forces, we can now offer European and other allied armed forces a much broader and more complete set of solutions for their defense needs."