Steadicopter, a developer and manufacturer of rotary tactical Unmanned Aerial Systems (UAS) solutions for military, homeland security, and civilian applications, has partnered with Defense Advancement to demonstrate its expertise in this field.
The 'Gold' profile features the company's Black Eagle family of unmanned helicopters, designed for rapid operation even by inexperienced pilots in military and maritime environments.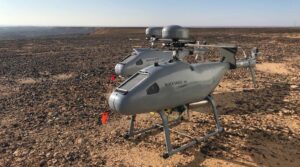 Suited to both land and maritime operations, Steadicopter's Black Eagle 50 is a Vertical Take Off and Landing (VTOL)-capable UAS, designed for naval intelligence, surveillance, target acquisition and reconnaissance missions.
It can operate in a number of flight modes, including highly stable hovering for ultra-clear image acquisition, and can automatically return to base in the event of communications loss. Find out more>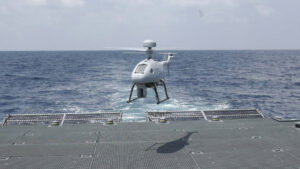 The Black Eagle 25E and 50E are electrically-powered variants of the Black Eagle 50, suited to working in harsh maritime environments for offshore missions including providing covert situational awareness.
Highly versatile and IP67-rated, the Black Eagle 50's electric conversion to the 25E/50E enables additional payload capacity, reduced weight and ease of maintenance. Find out more>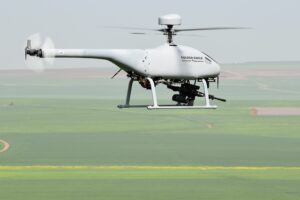 Steadicopter's Golden Eagle is the company's first unmanned helicopter with precise strike capabilities from the air, which enables both military and security forces to meet the challenges of the modern battlefield. Find out more> 
The company also offers manned-unmanned helicopter conversion kits,  containing stabilization and control technology capable of converting a manned helicopter of any size into a remotely operated rotary aircraft.
Using a qualified team of engineers, Steadicopter can undertake the conversion process from start-to-finish, including test flights, acceptance tests and ongoing support. Find out more>
To find out more about Steadicopter and its rotary UAS for military and maritime applications, please visit the company's profile page: https://www.defenseadvancement.com/company/steadicopter/